Sawn Thin Stone Fireplace Ideas
Sawn thin stone veneer is a great option for stone fireplaces. It highlights the beauty of natural stone with the variation in color, markings, and texture only found in natural products. With Natural Facing, you can use real stone without supporting the weight of building stone. Here are some Natural Facing sawn thin stone fireplace projects for inspiration: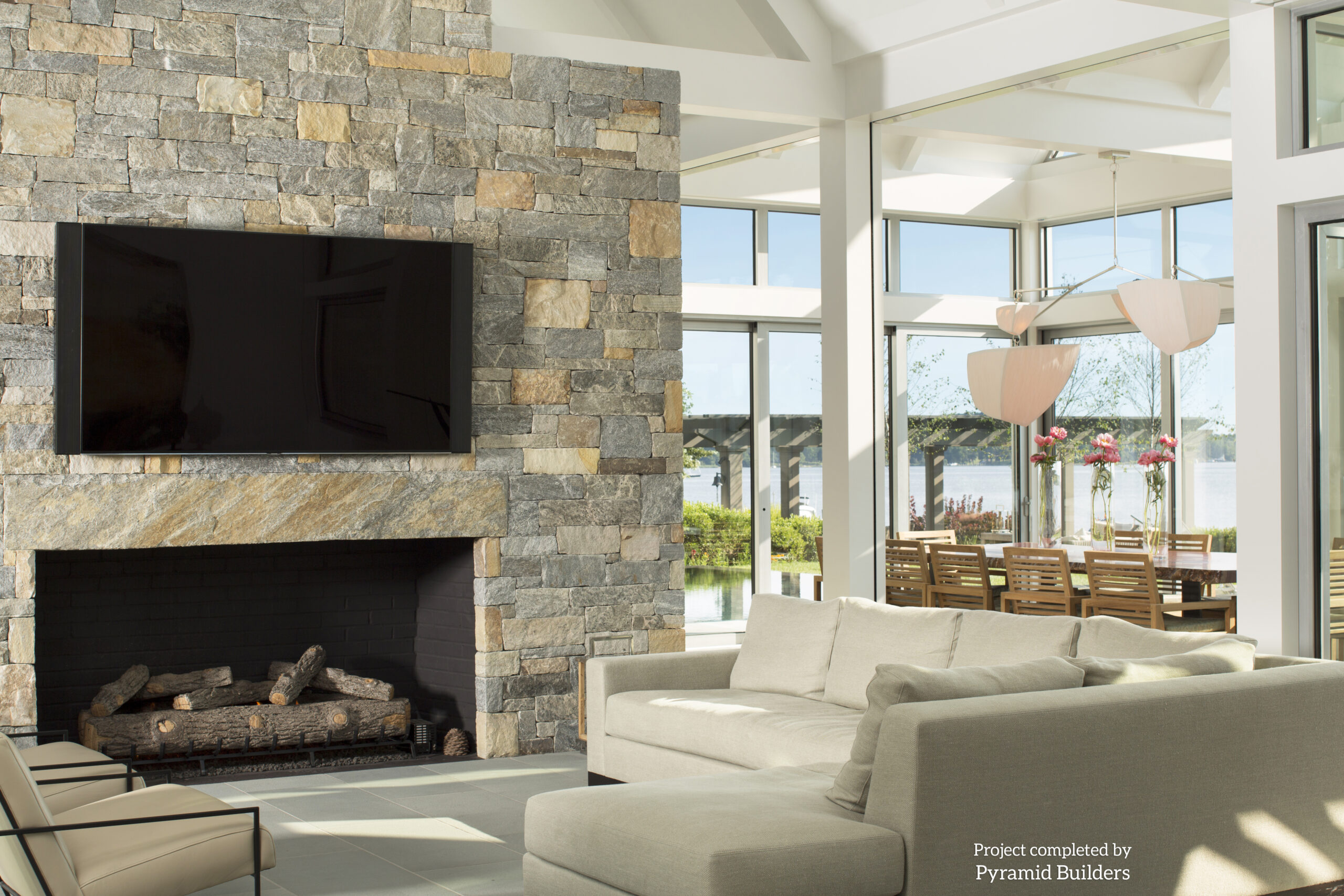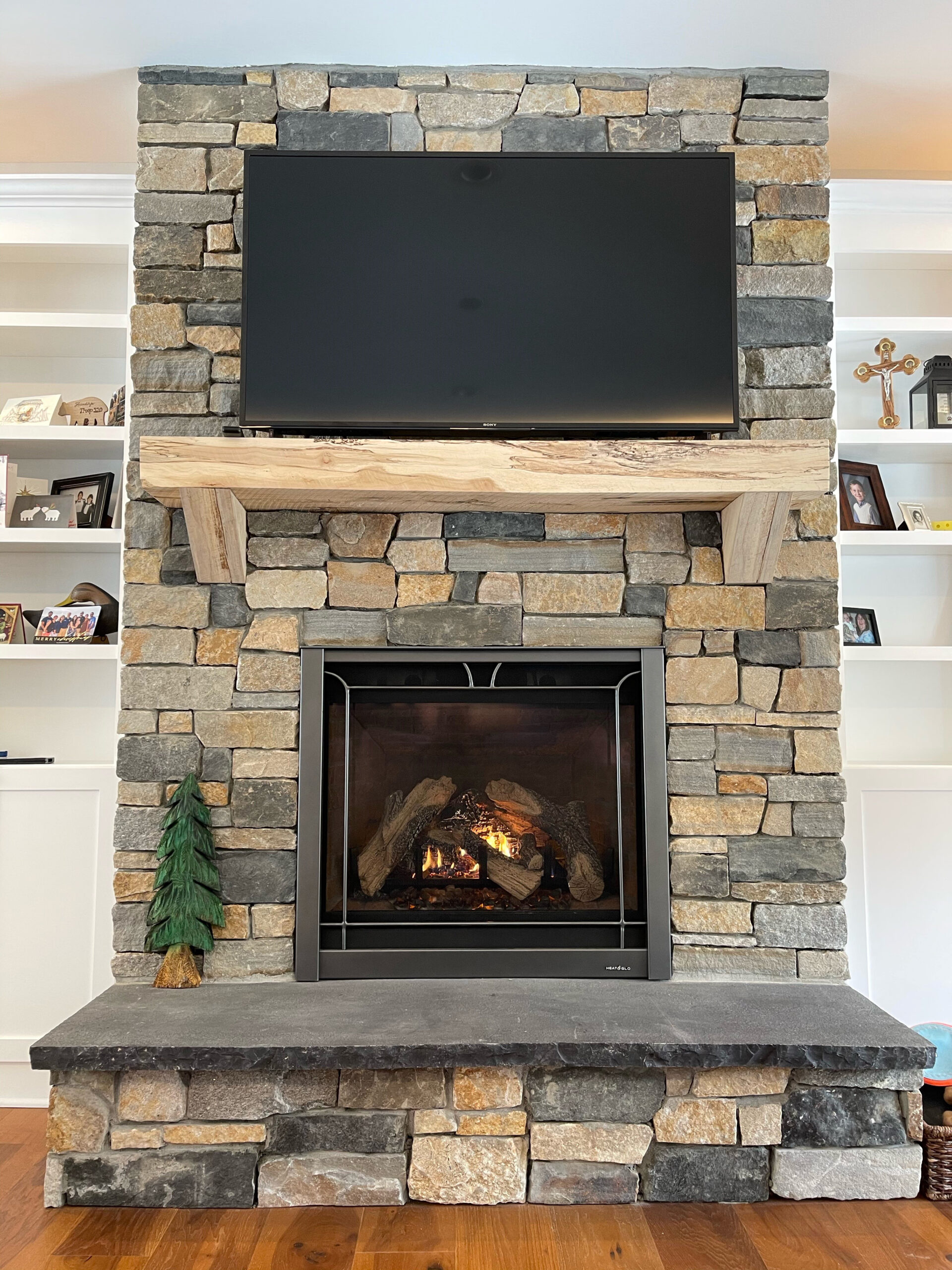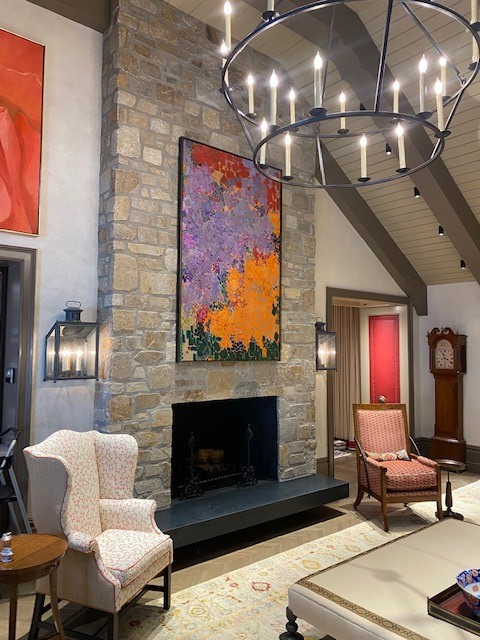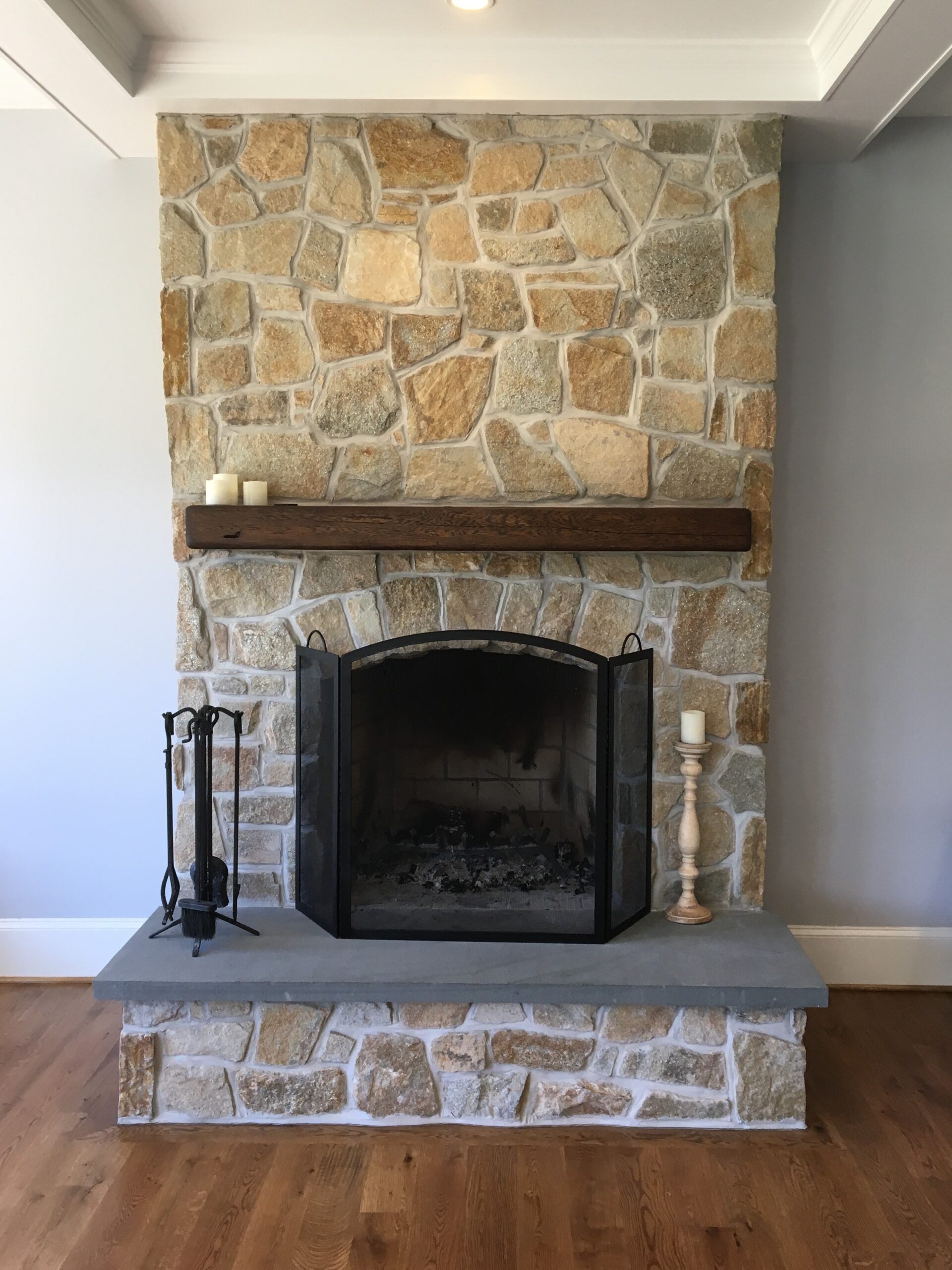 Featured Project: Surrounded by Nature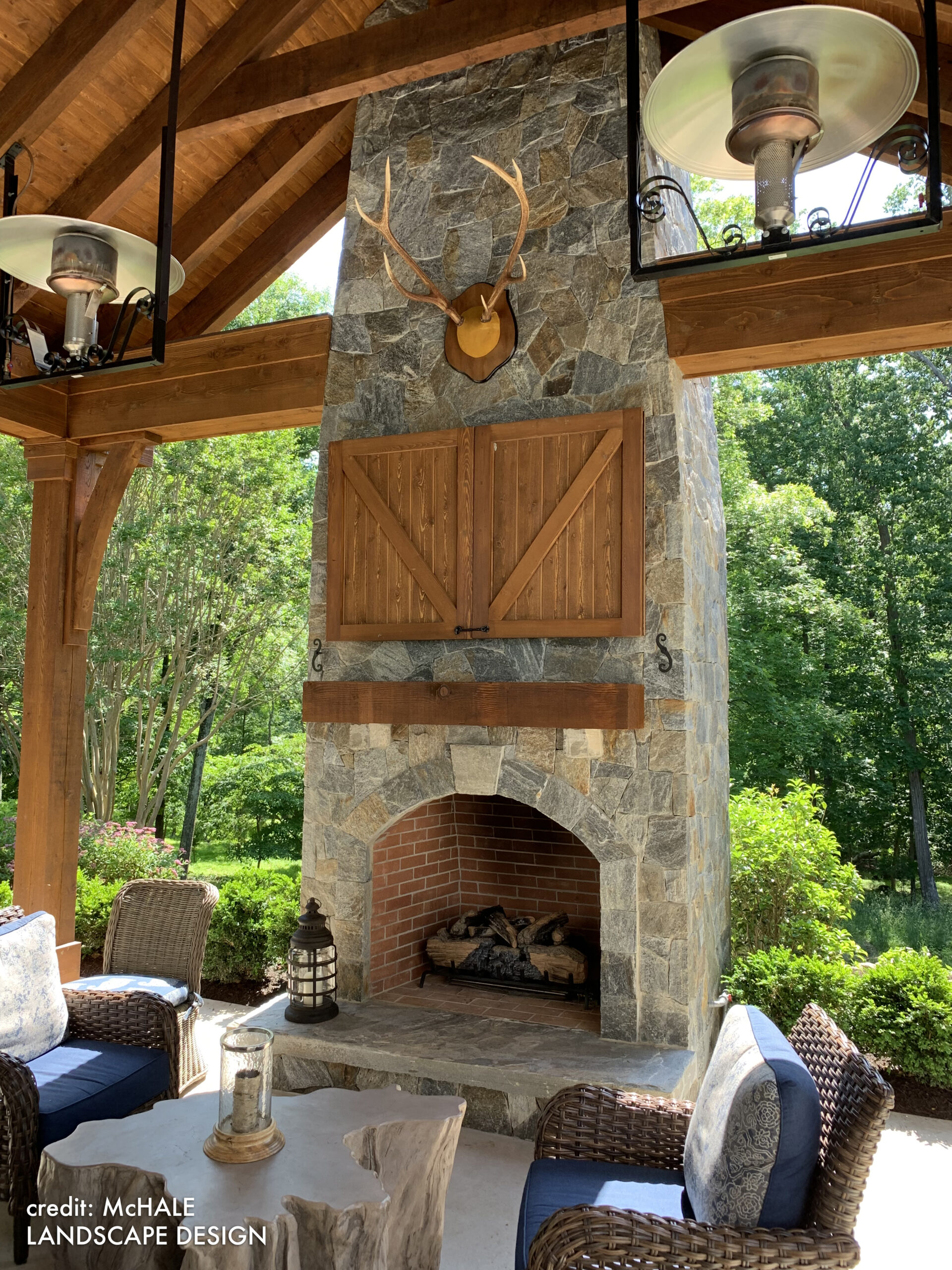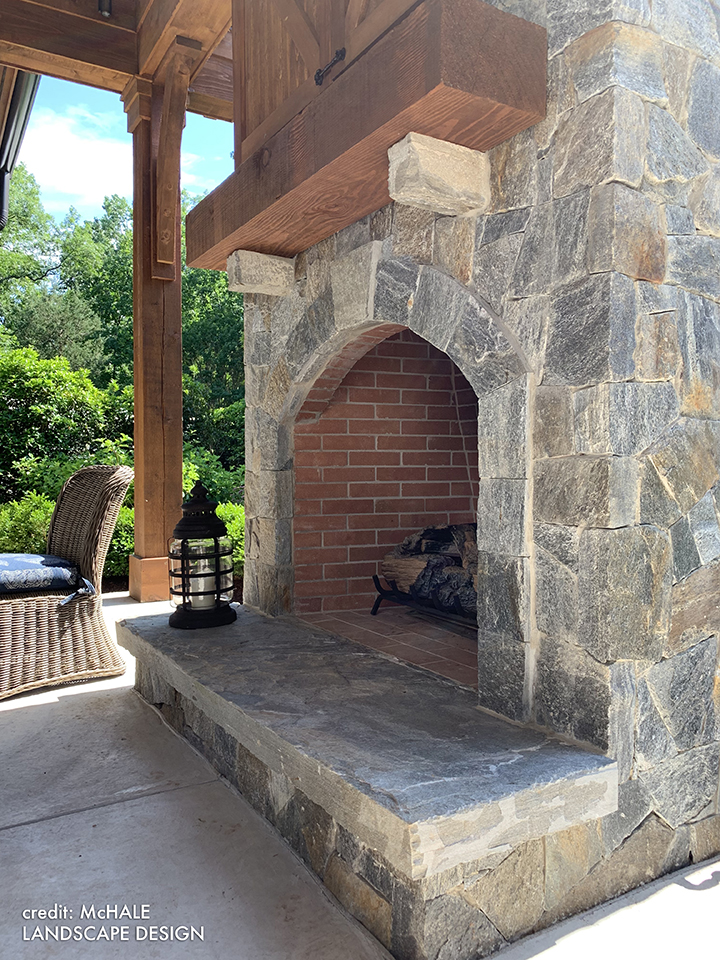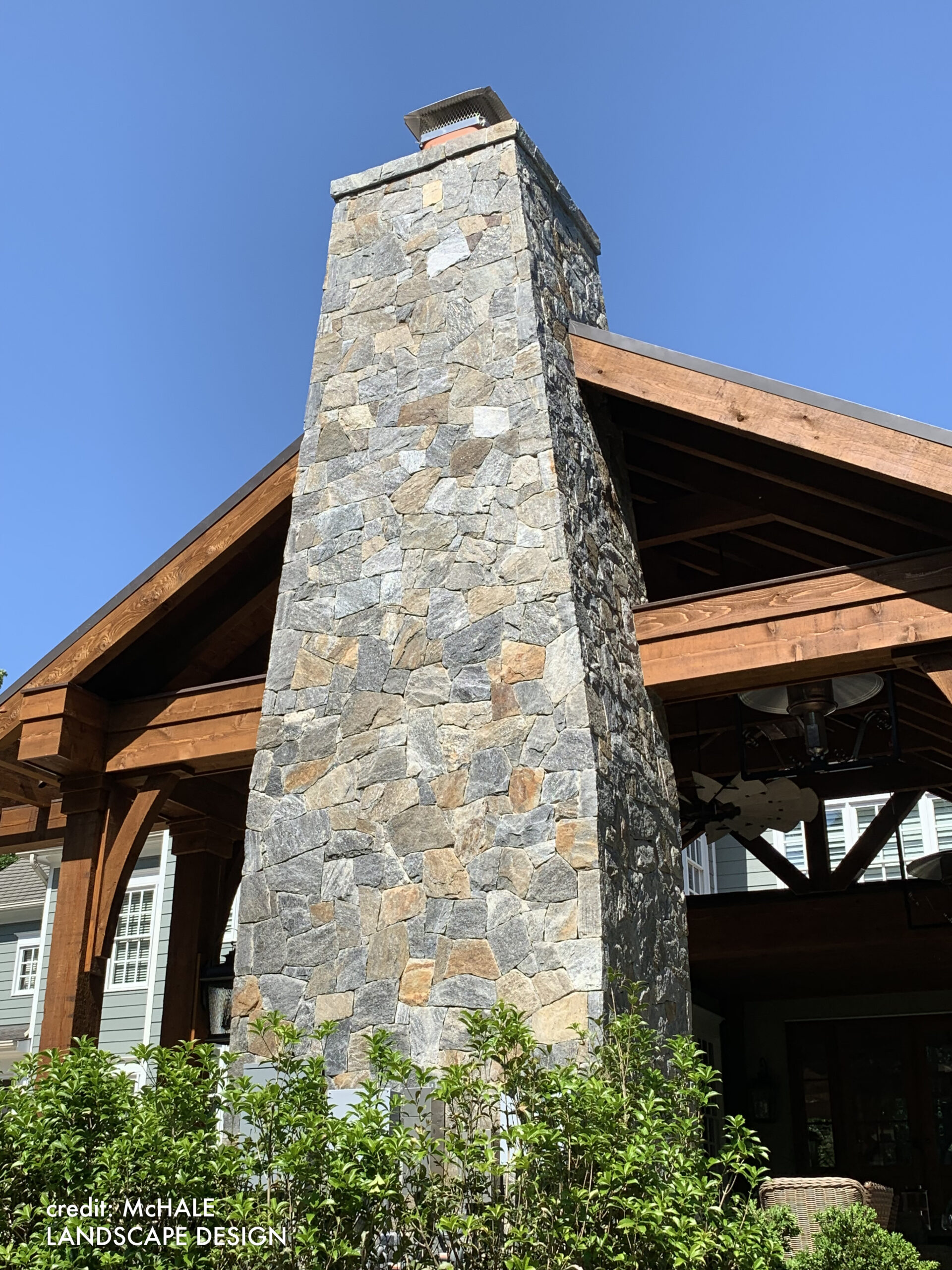 Can you use stone veneer on a fireplace? 
Thin stone veneer works great for new construction and home renovation projects. Each stone is sawn to a thickness of approximately  ¾" – 1 ½". This makes sawn thin stone much lighter and easier to work with than traditional building stone. And unlike manufactured stone, sawn thin stone veneer maintains the same durability, functionality, and beauty of full bed stone. 
How much does adding stone veneer to a fireplace cost?
The cost of adding or using stone veneer on your fireplace depends on a variety of factors. Natural Facing blends are sold by square foot based on using a half inch mortar joint. Installation of sawn thin stone veneer without a mortar joint will require additional stone. Natural Facing also has sawn thin stone veneer corners available by the linear foot. In addition to purchasing the stone and the cost of delivery, there are other installation costs to consider. We have a variety of sawn thin stone veneer installation diagrams available that show the requirements of stone veneer installation on different substrates. For current pricing, find a sawn thin stone dealer near you and consult with a local mason for installation costs.