Top Stone Blends for 2023
Determining the Most Popular Stone Veneer Blends
We're often asked which Natural Facing real stone veneer blends are the most popular. To answer that question, we looked at past sales history, inquiries, current market conditions, and design trends.
These stones are requested by top designers, architects, and landscapers for a variety of projects, proving their versatility and in-demand aesthetic. 
Each blend is consistent in color from the quarry and readily available. Which is particularly important given supply chain issues that continue to challenge the industry.
After considering all of these factors, our team of stone experts made its final predictions for the year's most popular stone veneer blends.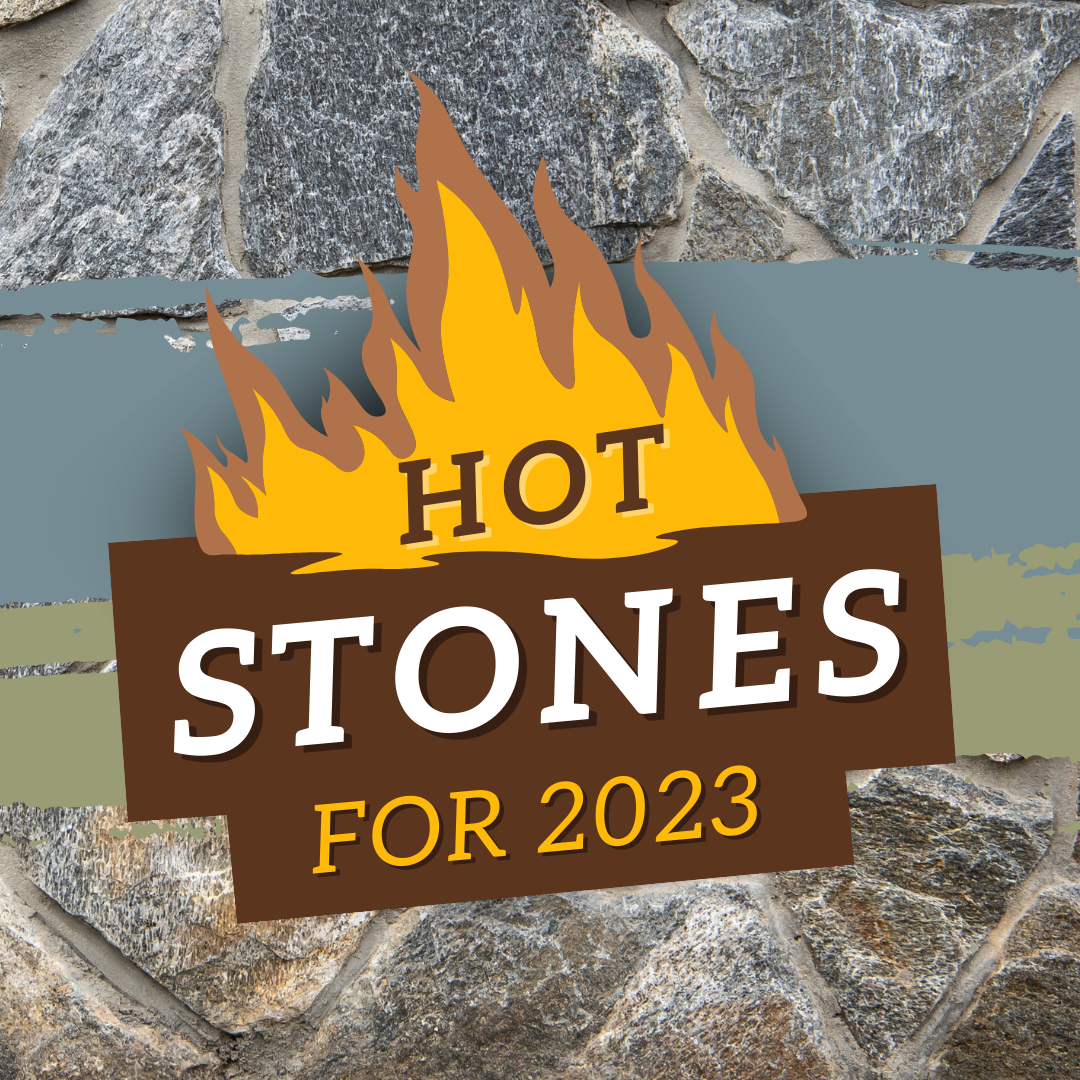 Most Popular Stone Veneer for 2023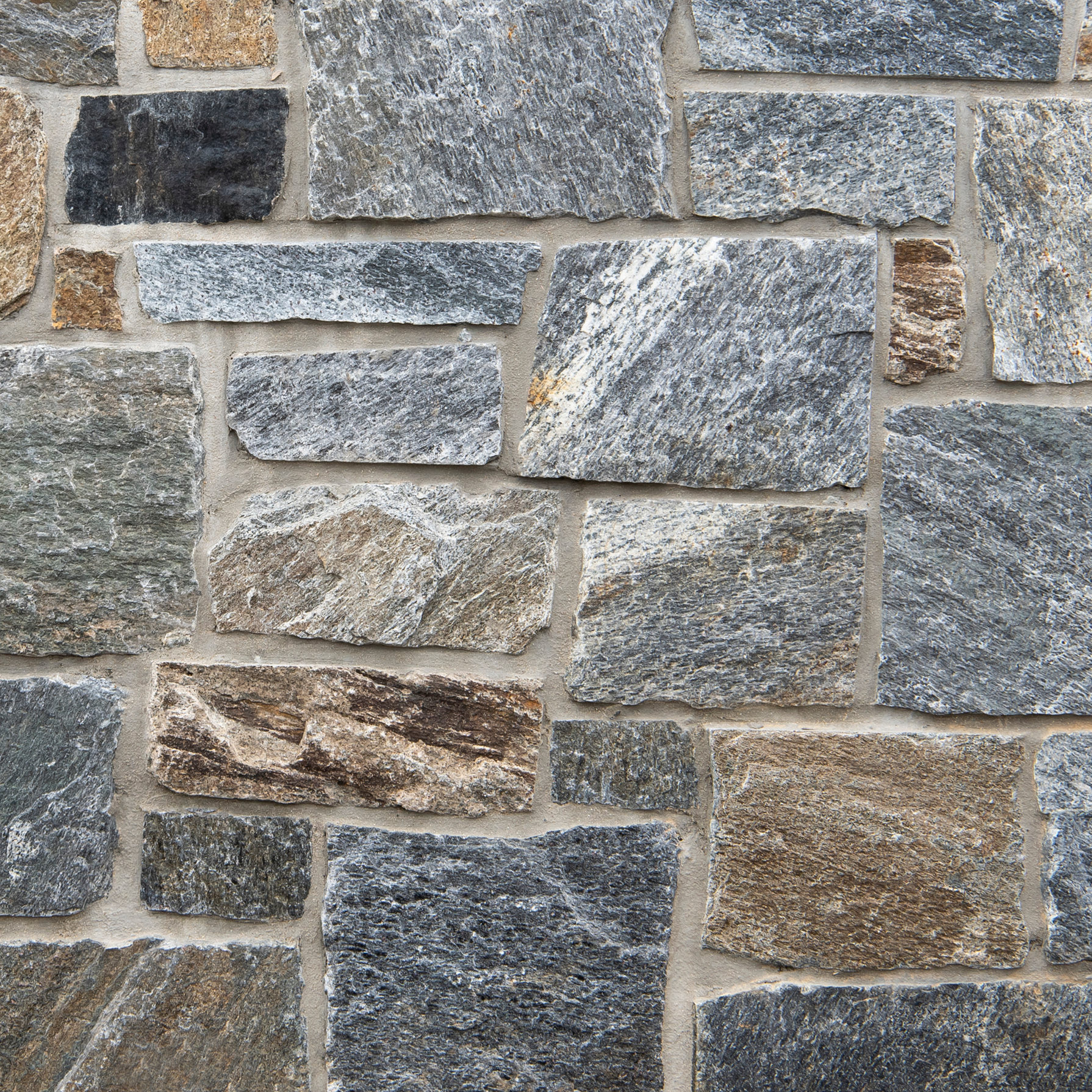 All Natural Facing stone is sawn thin to a thickness of 3/4″ to 1 1/2″. Our Roughly Rectangular blends are taller than ledgestone style and vary in height from 4″ to 14″.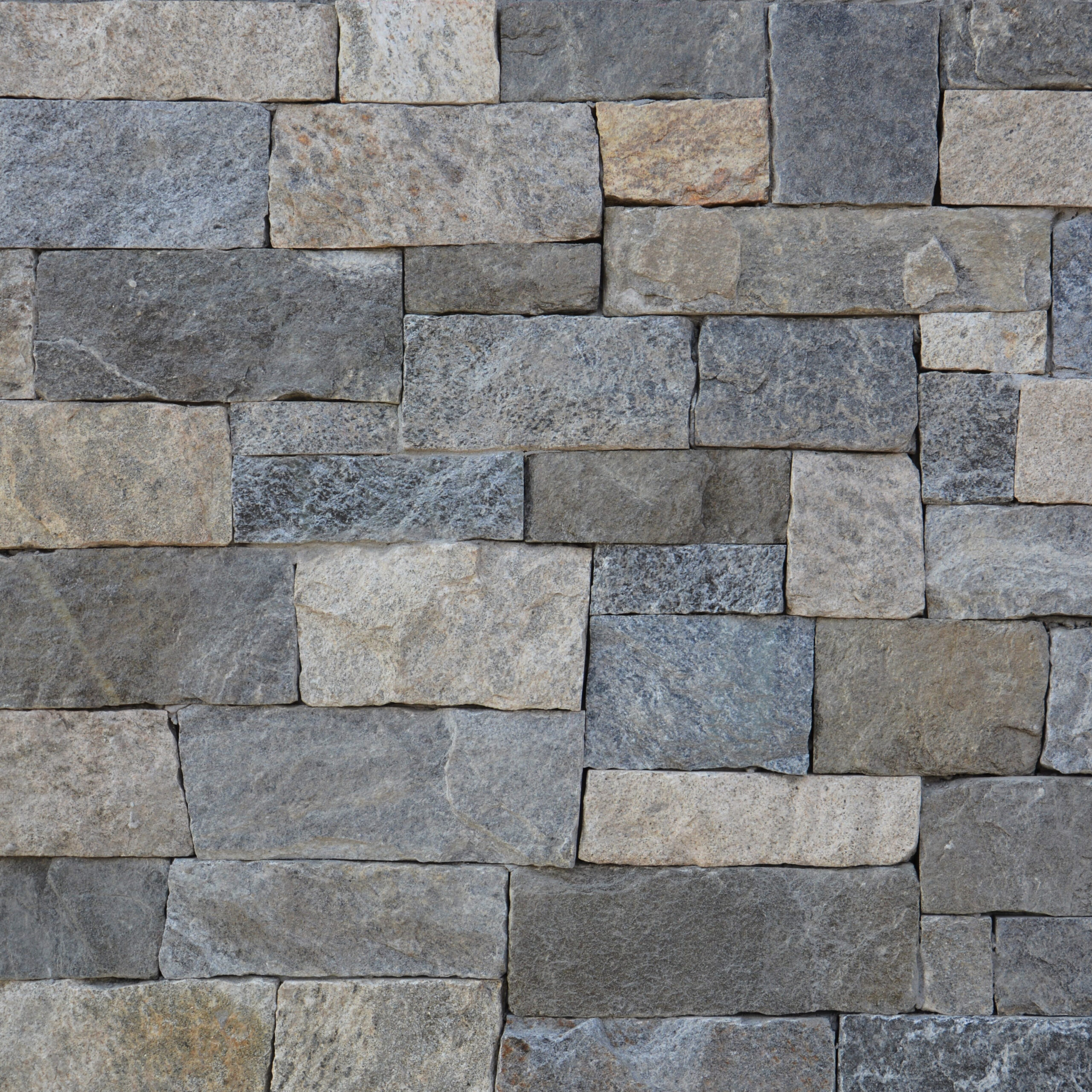 Sawn thin natural stone veneer cut into ledgestone style can vary widely between 1"–6" in height and 4"–18" in length. This provides a lot of control over the final look.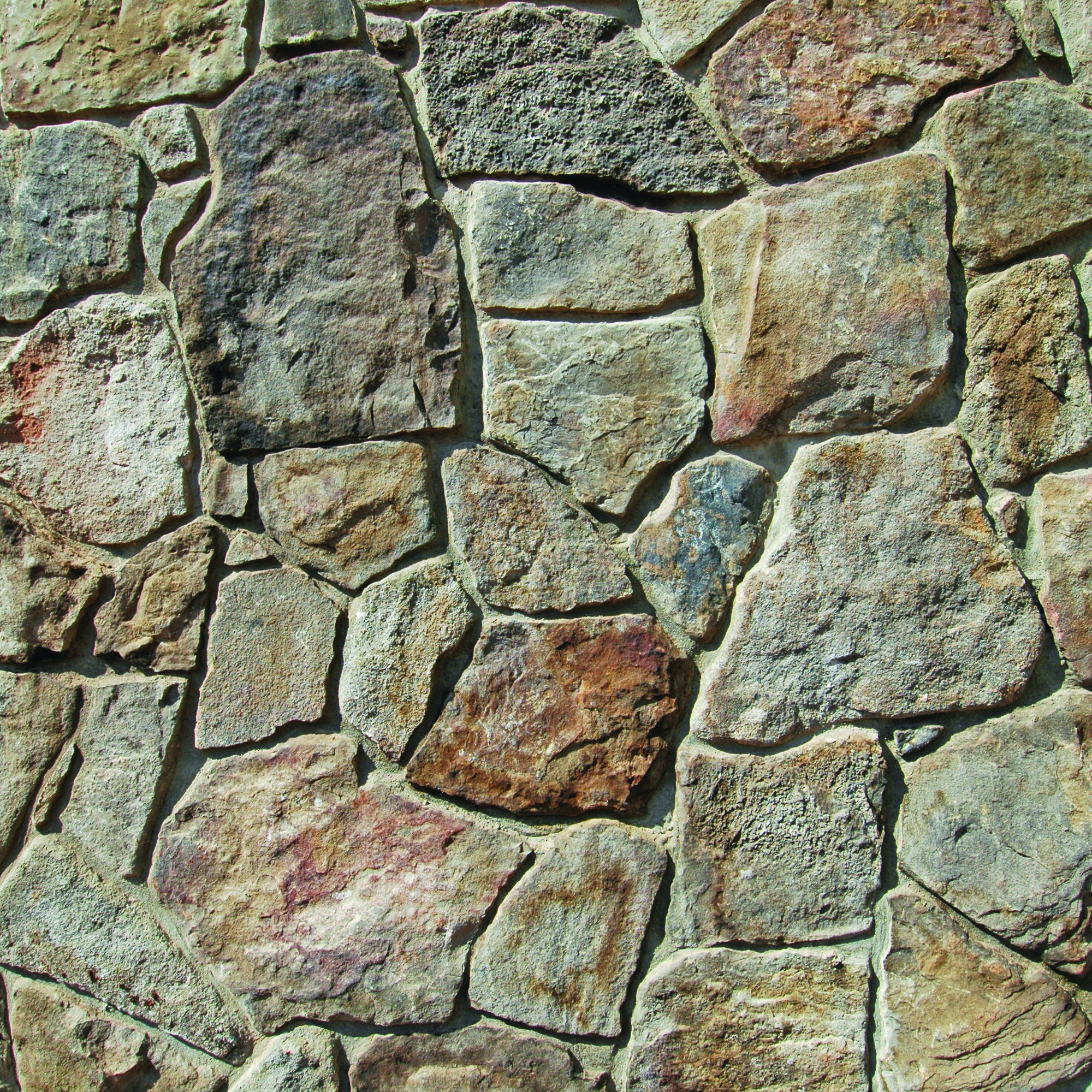 With heights and lengths varied varied between 5″-12″, Mosaic stone veneer is characterized by its various polygon shapes and random patterns.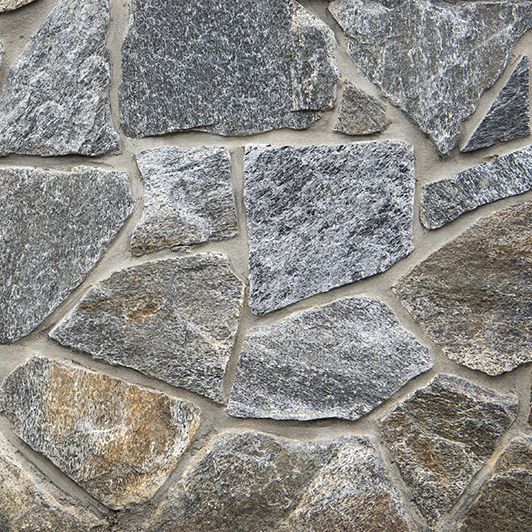 The fluid and organic shape of our mosaic stone veneer creates a more random pattern. It's great for home exteriors, retaining walls, and large fireplaces.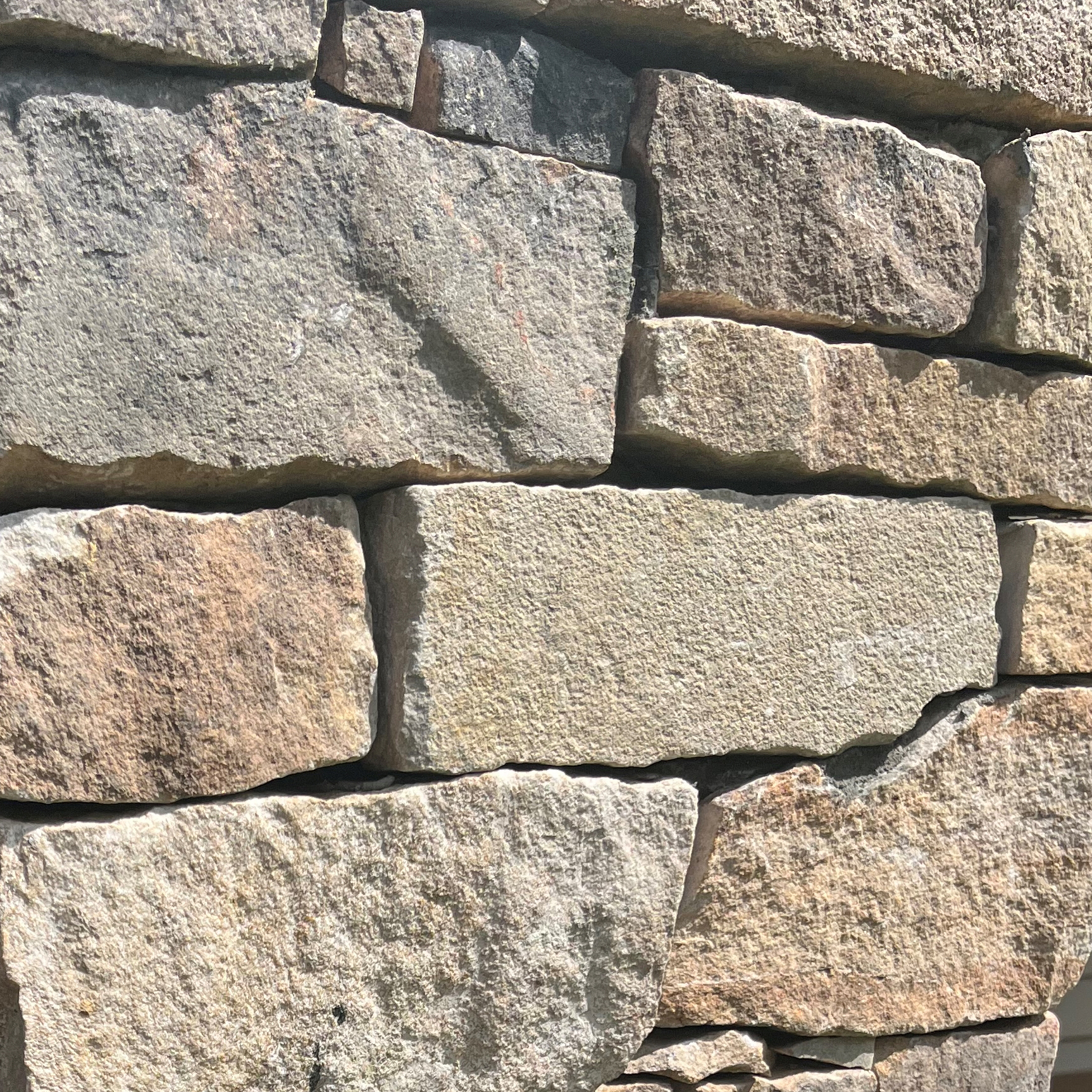 With mostly natural faces, this stone provides a truly unique look that emanates a historical setting or rustic countyside. It adds sohphistication and charm.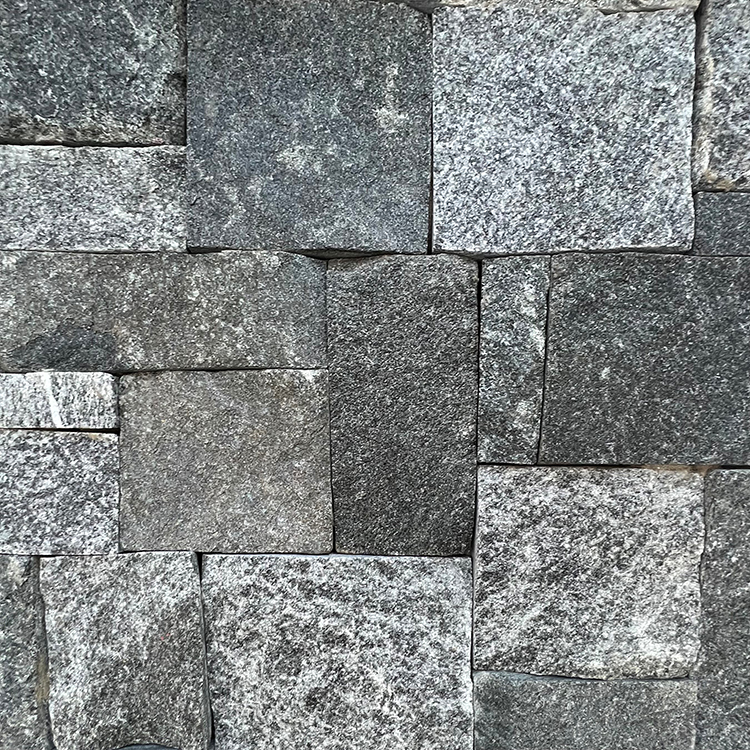 Popular Stone Veneer Applications
From commercial to residential, our popular stone veneer blends are used in a variety of applications. Here are some projects that used our top stone veneer blends for 2023. For additional inspiration, check out our digital lookbook and our project gallery.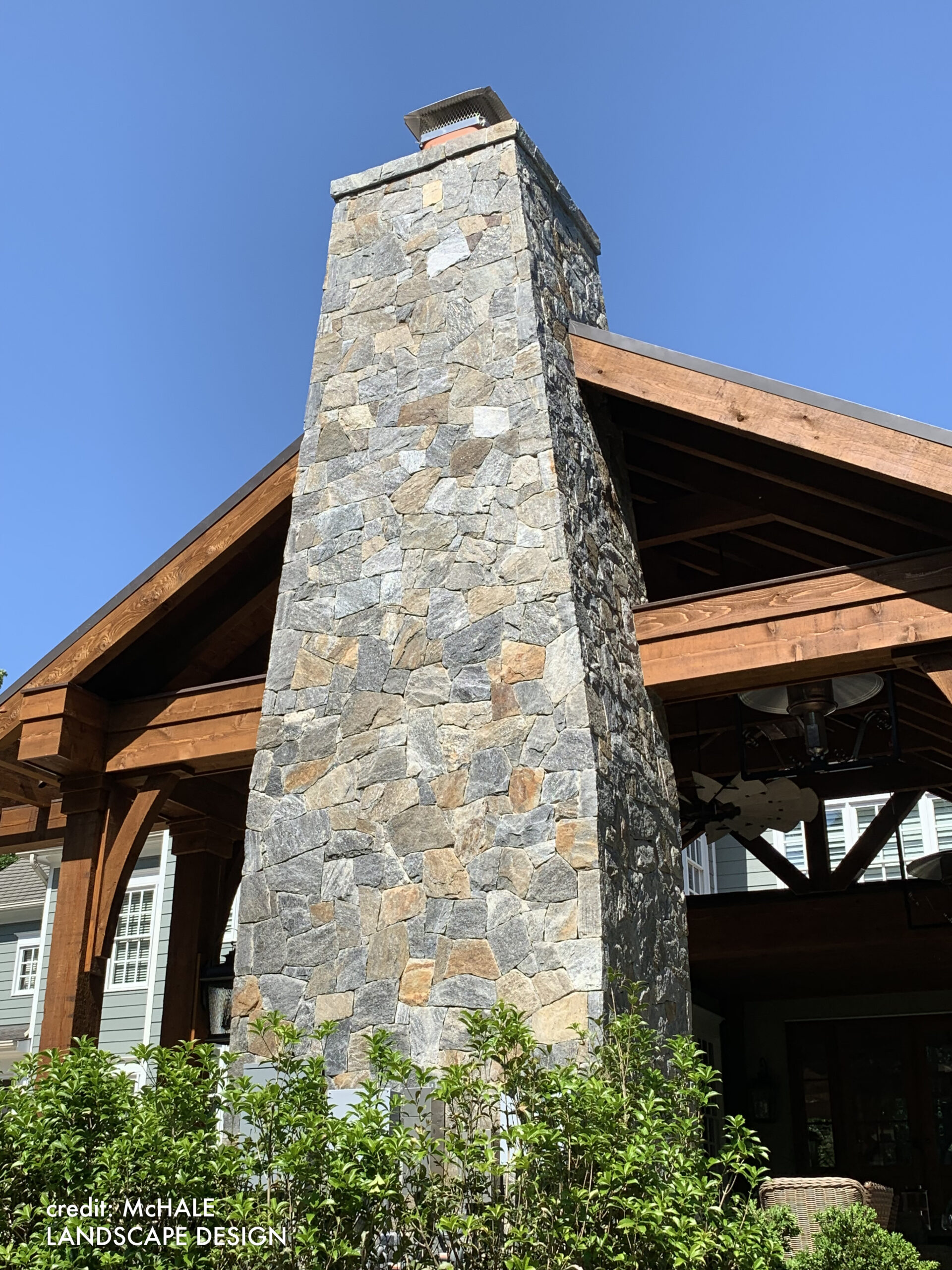 Chimneys
With it's lighter weight, stone veneer is great for getting height without extra structural support.
Stone: Autumn Crest Mosaic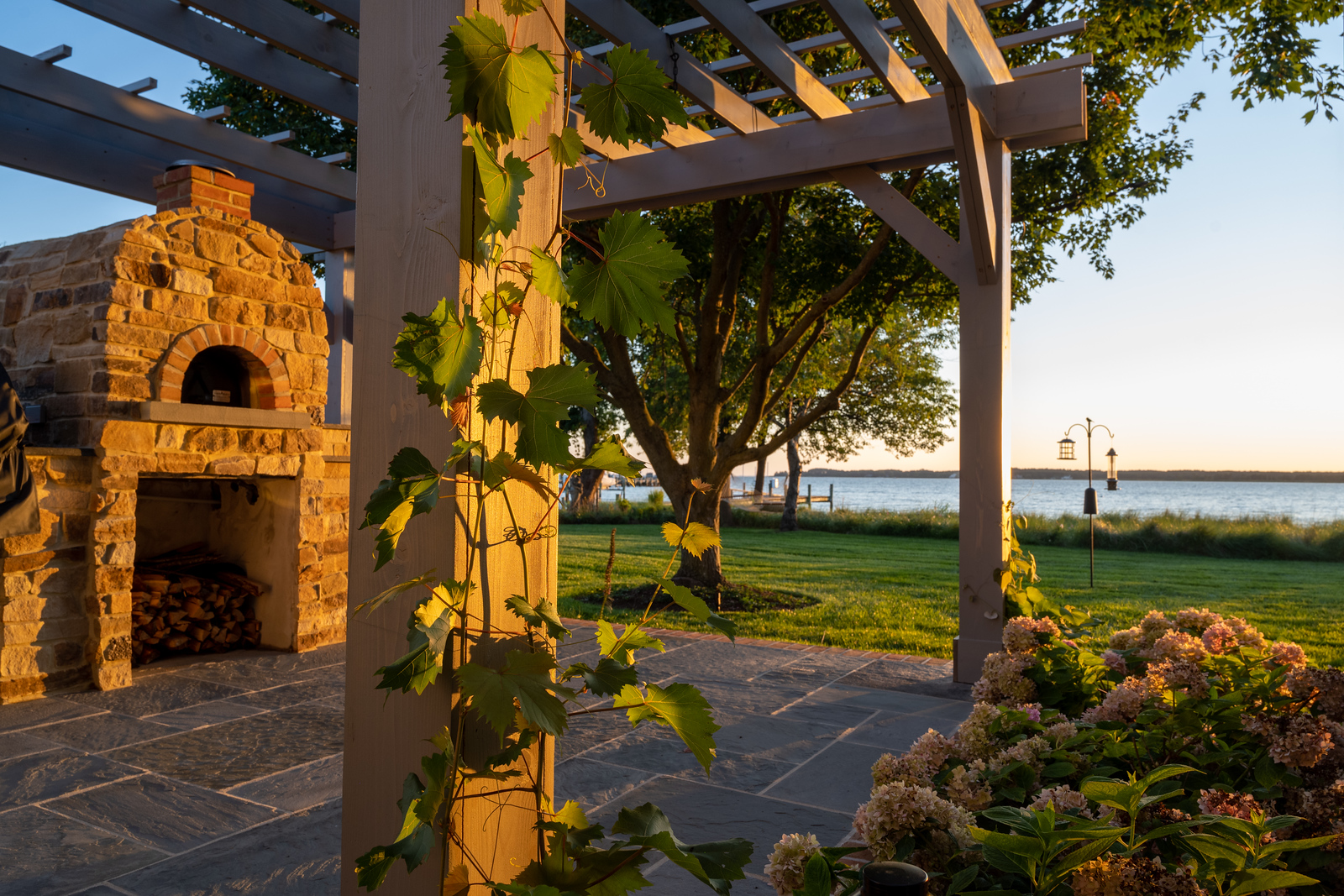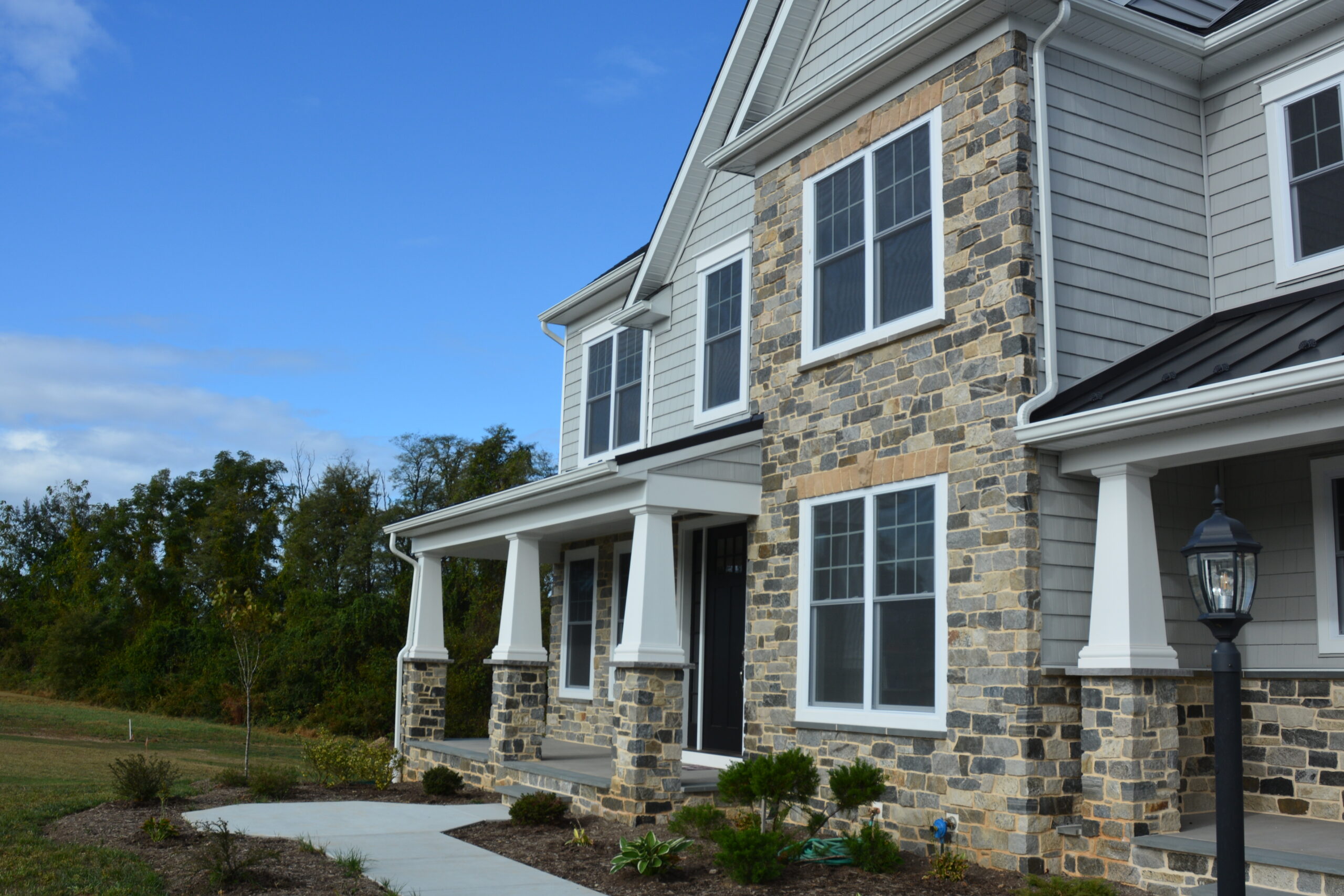 Home Exteriors
Stone veneer's beautiful color variation and durability create curb appeal and add to a home's value.
Stone: Terrapin Ledgestone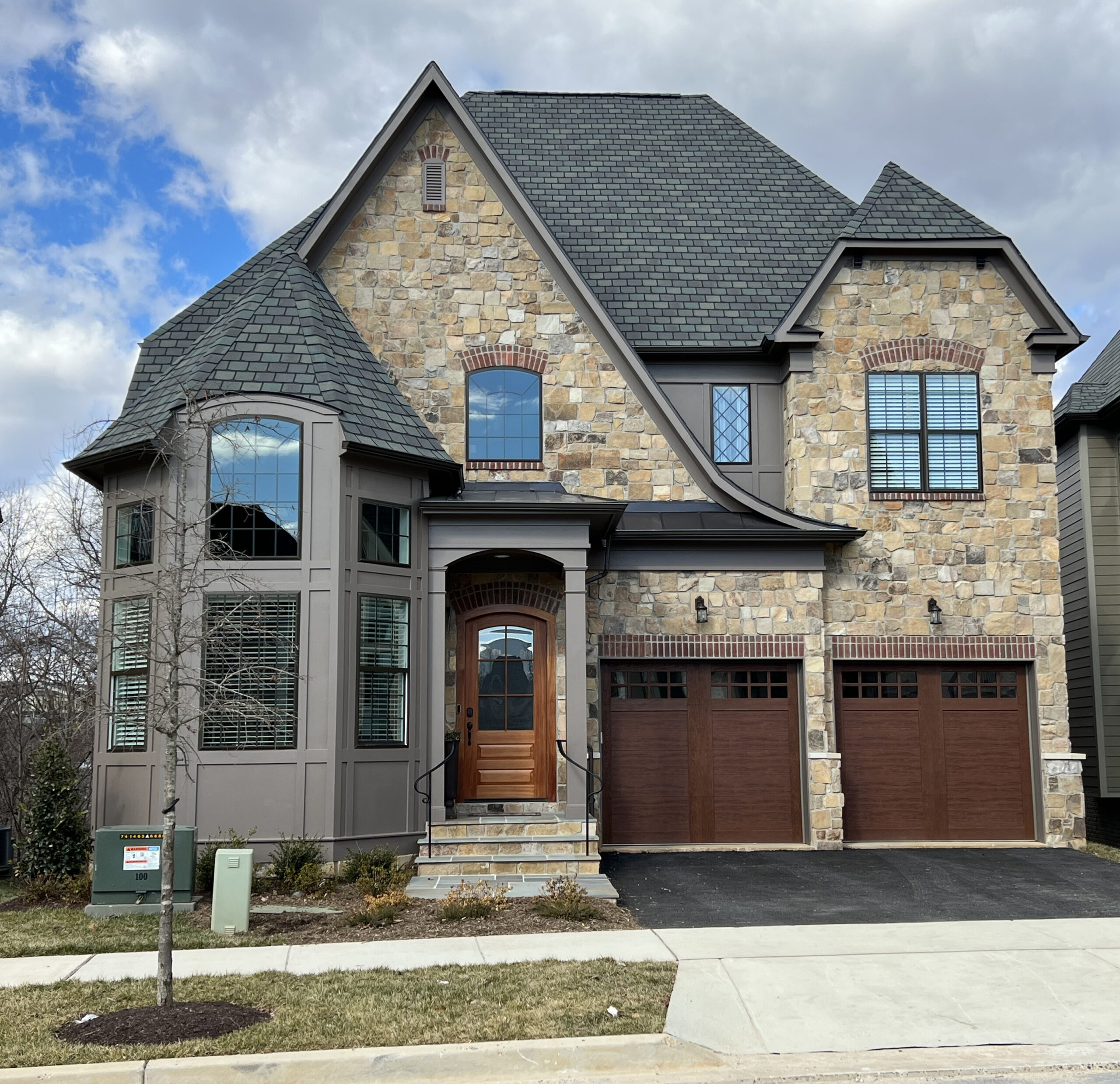 Home Exteriors
Nothing beats the texture and colors of real stone veneer on a home's exterior.
Stone: Kingston Mosaic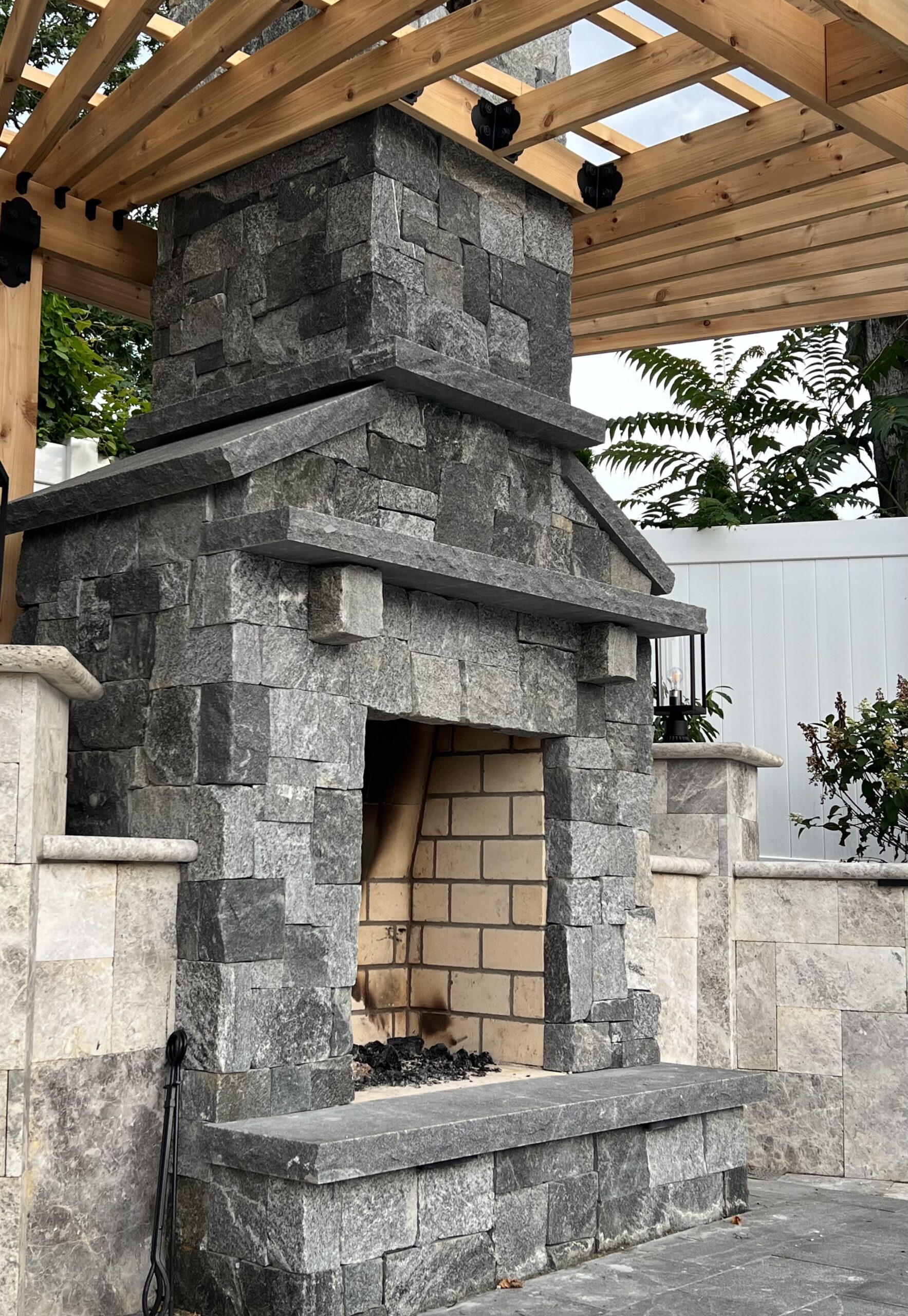 Outdoor Fireplaces
Stone fireplaces create a stunning focal point and add function to backyards. 
Commercial Buildings
With it's superior durability and low maintenance, real stone veneer makes an excellent choice for commercial projects.
Nothing Beats Natural Stone
What is Stone Veneer?
Stone veneer is easier to install than full width building stone. The term "stone veneer" can apply to real or manufactured stone. Manufactured stone, or faux stone, was developed to provide the look of stone at a lower cost. Extensive marketing efforts help grow the popularity of manufactured stone during a time when it was the only alternative to heavy build stone.  Despite their best efforts, manufactured stone companies are not able to compete with the quality, integrity, longevity, or beauty of real stone.
Through advancements in technology, 100% real stone can now be sawn thin to a thickness of 3/4″ to 1 1/2″ using specialized equipment. This allows real stone to be used in stone veneer applications where full width building stone isn't an option.
Real stone veneer provides better color variation, is more durable, and requires less maintenance than manufactured stone.
Why Choose Natural Facing?
Not all stone veneers are real. And not all real stone veneers are created the same. Natural Facing's stone experts understand the nuances of real stone and work tirelessly to provide quality products and exceptional customer service.
Those who invest in Natural Facing understand the value of real stone veneer. And once they choose Natural Facing, they keep coming back. Our real stone veneer quality, longevity, and timeless beauty can't be manufactured.