Using Stone Veneer in Commercial Spaces
Sawn Thin Stone Withstands High Traffic
It's no secret that commercial spaces take a beating. Everyday use includes deliveries knocking into walls and not-so-gentle guests. The operators of the space don't have the resources to constantly repair damage. This is why durable sawn thin stone, or stone veneer, is an excellent choice for commercial properties. 
Natural Facing is 100% real stone and naturally weather proof. It doesn't chip or wear like manufactured stone. Properly installed stone veneer looks as good on the day it is installed, as it does 10, 15, and even 50 years from now. Plus, Natural Facing doesn't require ongoing maintenance, saving time and money.
Sawn Thin Stone Commercial Projects
Country Club
Members expect a high attention to detail and elegance at their establishments. Stray golf balls and runaway golf carts are fact of life at even the most prestigious clubs. Natural Facing provides the
unending quality and beauty of nature's most durable building material.
This club features Natural Facing's Ramone Brown Roughly Rectangular.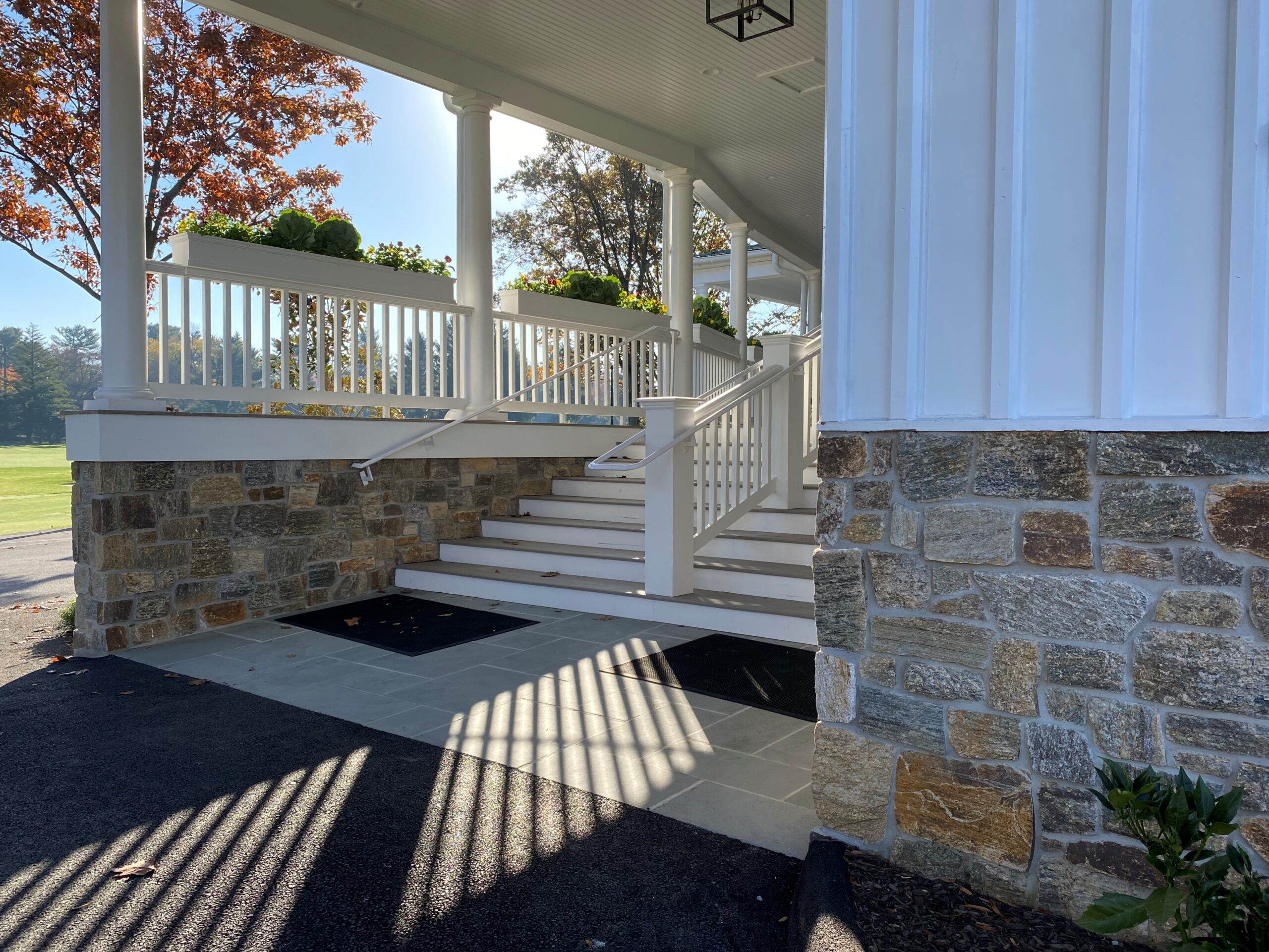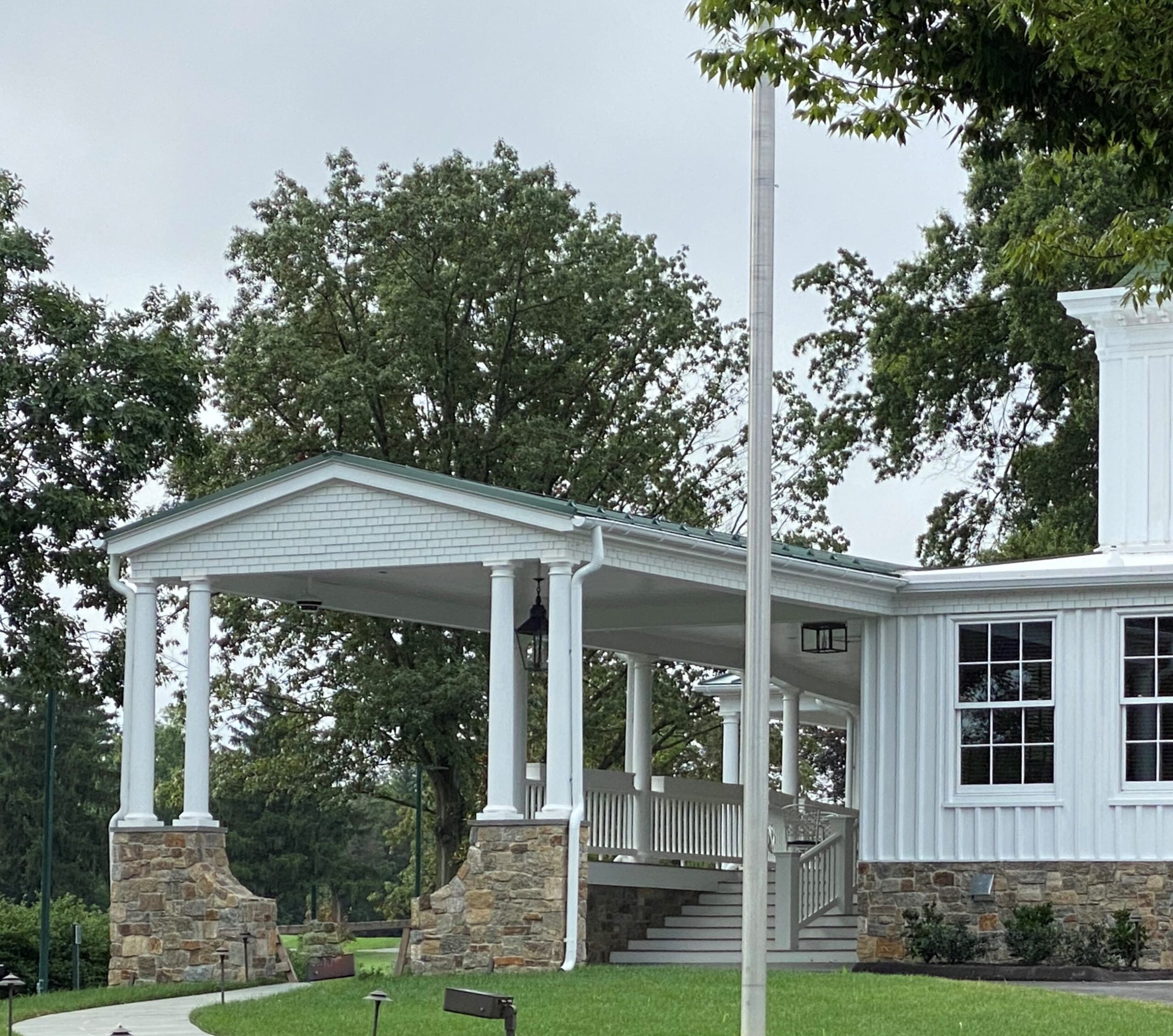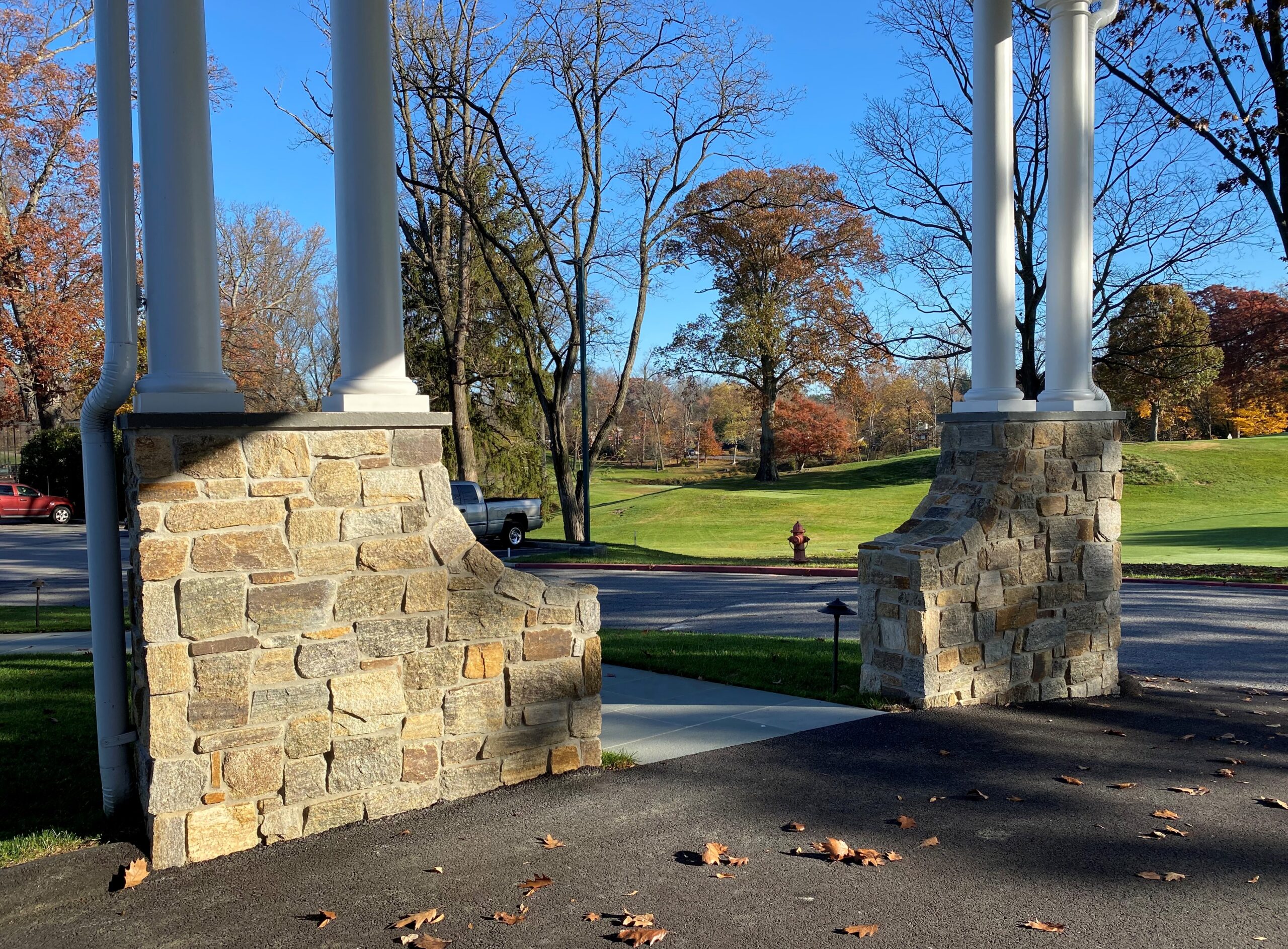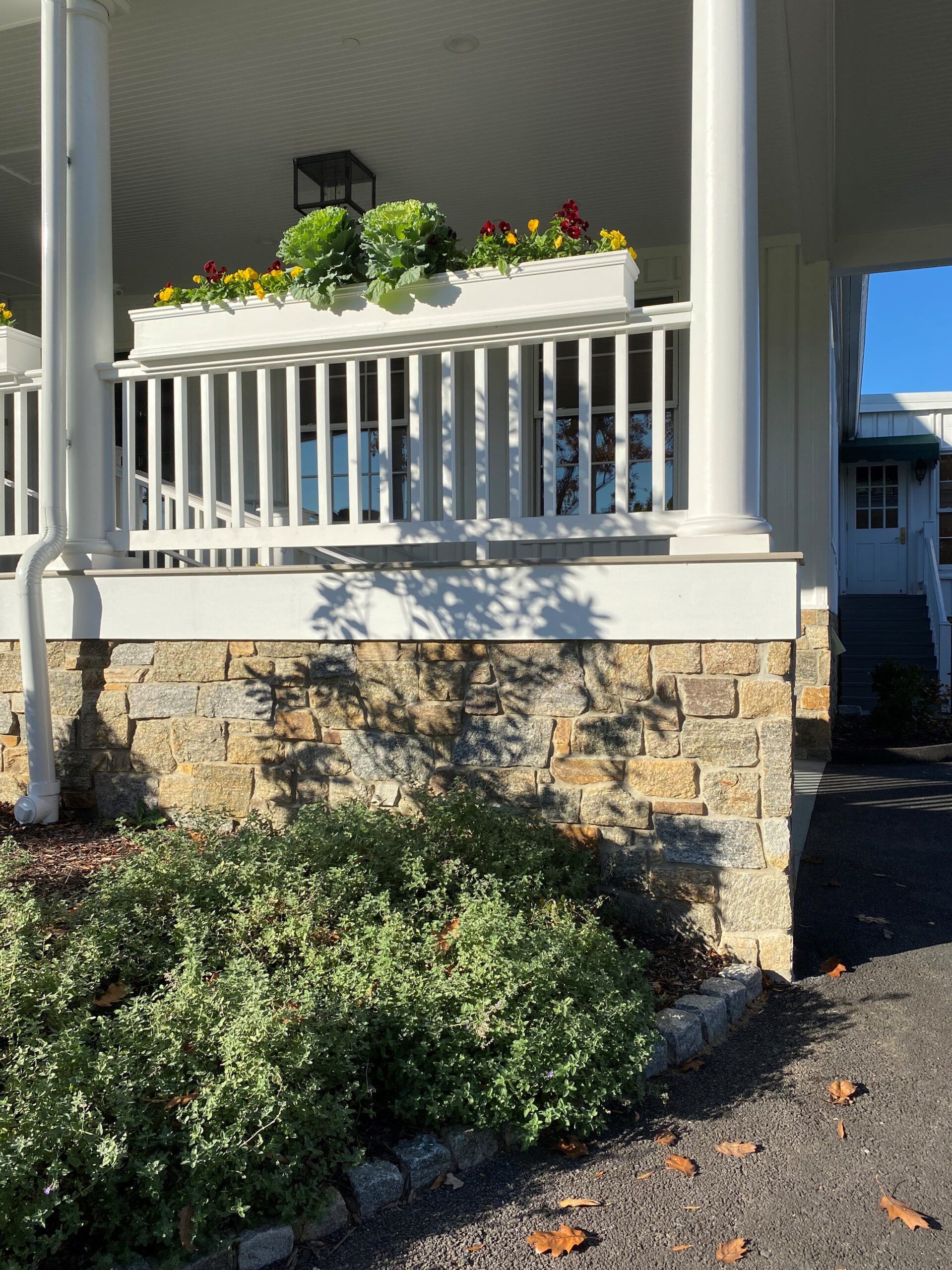 Community Centers
Ensure your next community center project is built to serve the neighborhood for decades with sawn thin stone from Natural Facing. It looks as good on the day it is installed as it does 10, 15, and even 50 years from now.
Plus, Natural Facing doesn't require ongoing maintenance, saving time and money.
This center features Natural Facing's Chesapeake Roughly Rectangular.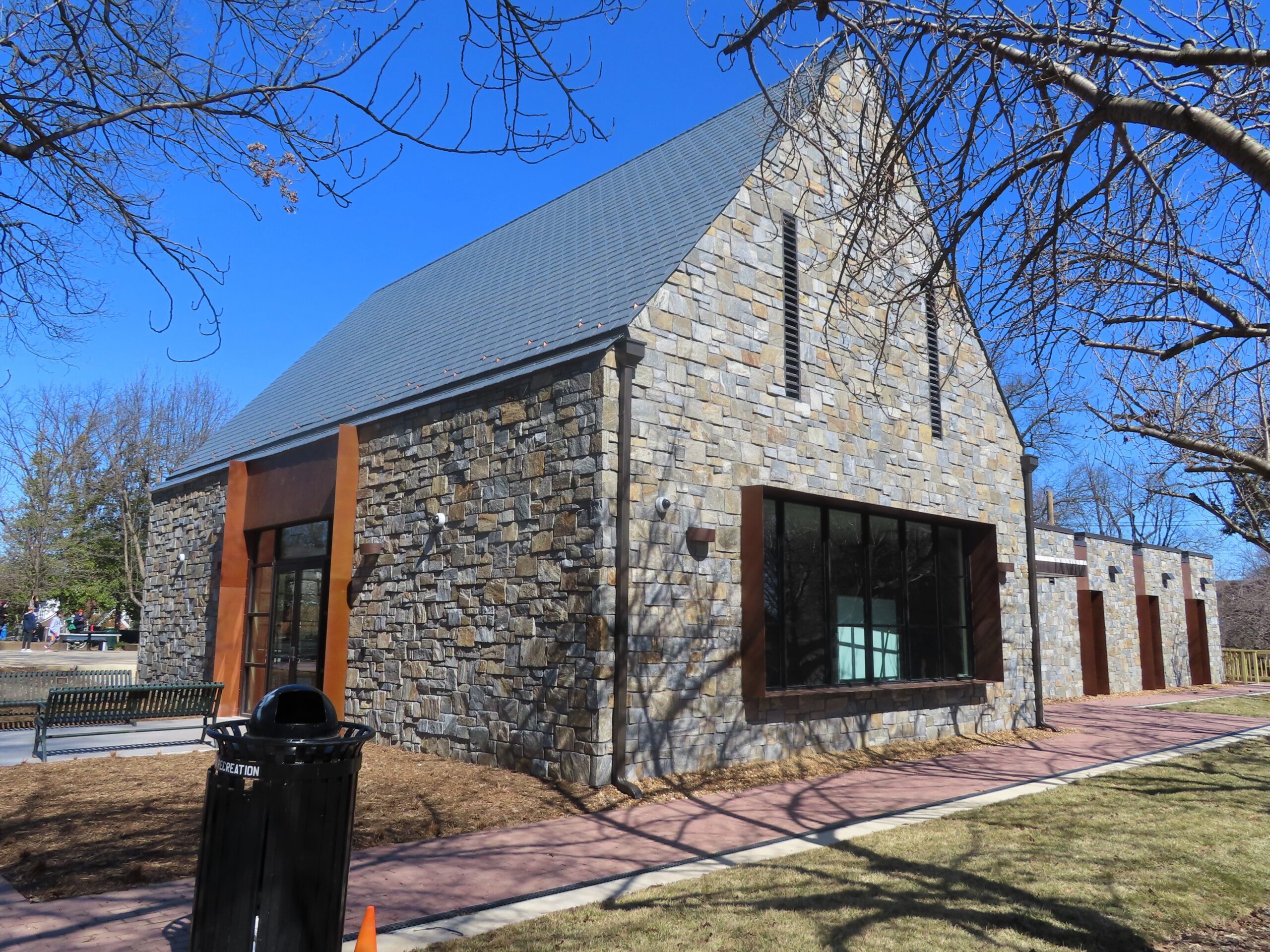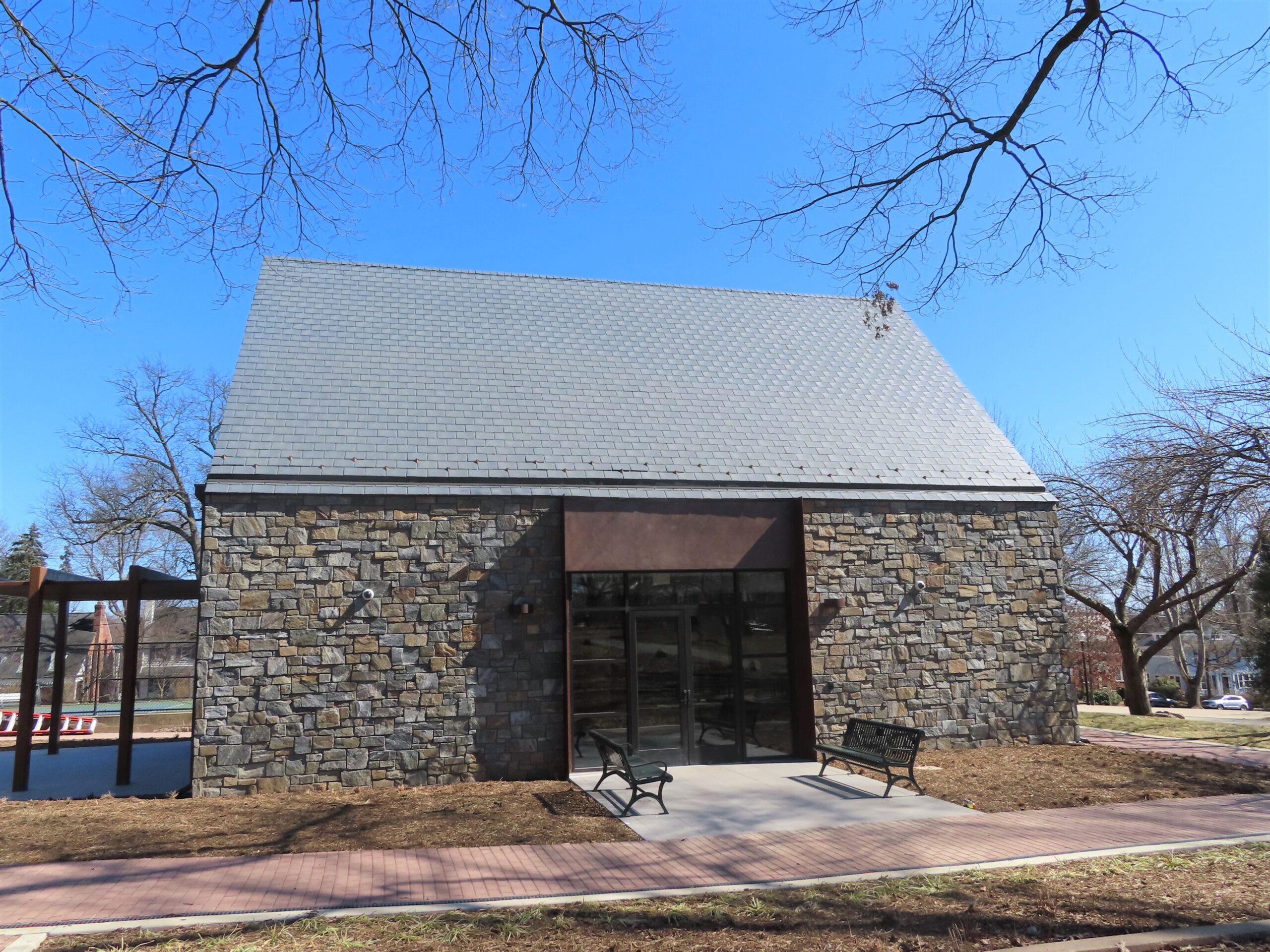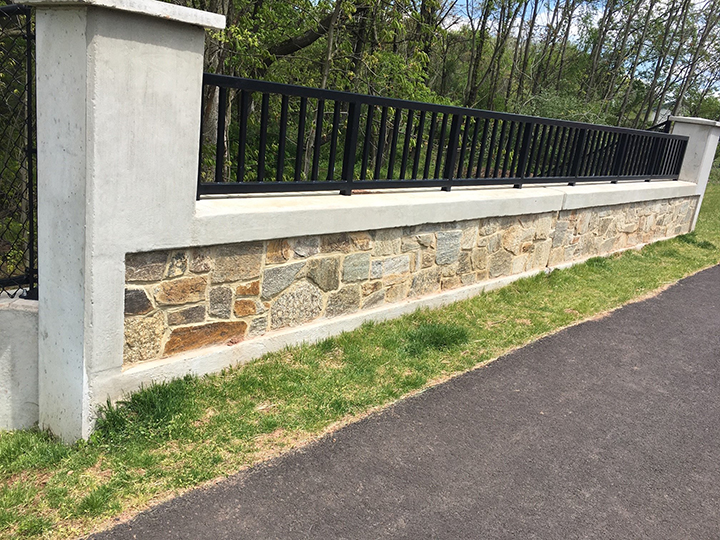 Mixed Use Community
Large condominiums and mixed use communities promote common area ammentities to attact tenants. Keeping these features pristine is critical for maintaining occupancy rates.
Sawn thin stone veneer is a perfect material for adding durable, decorative features throughout high traffic common areas. And for this rooftop pool, the lighter weight was critical for the structure. The builders were able to realize more usable space.
The pool area at this project includes an outdoor kitchen and fireplace with Natural Facing's Kingston Ledgestone.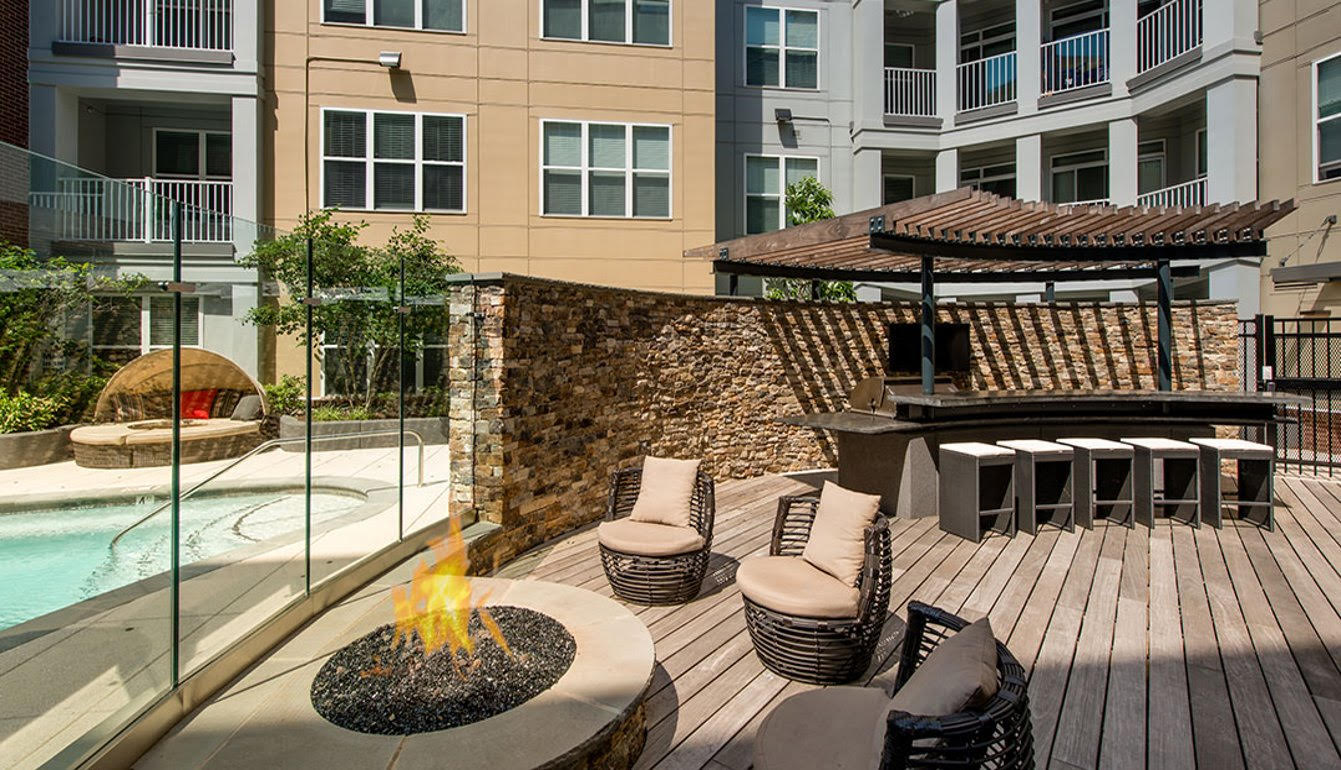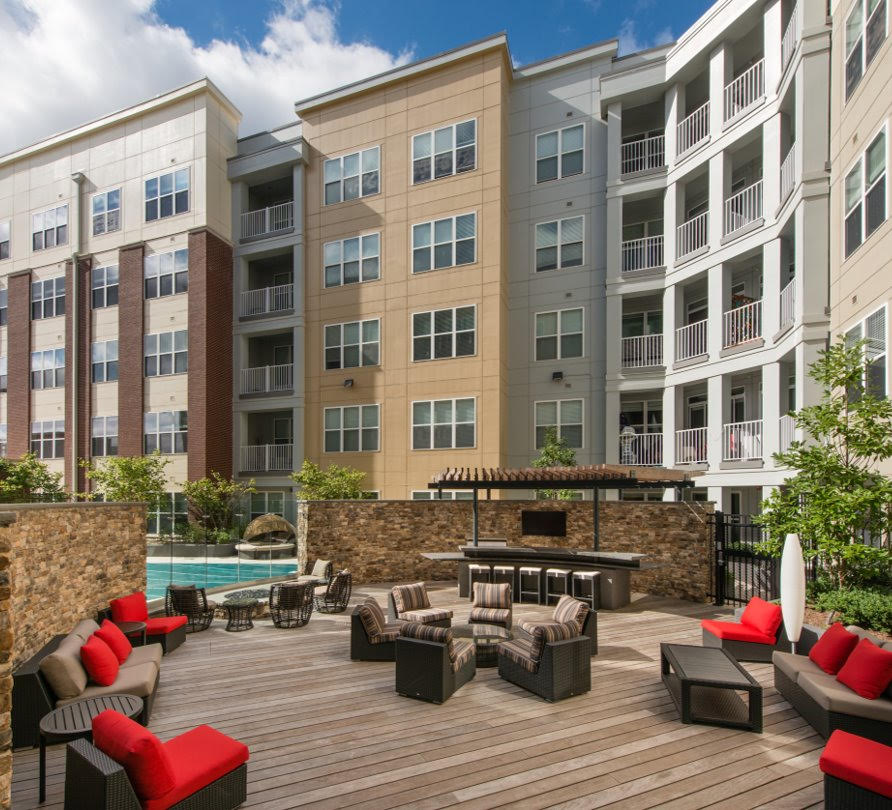 Showcase the Space
With it's lighter weight, sawn thin stone is a great option for tall interior feature walls. It adds texture and color that accentuates the structure.
This restaurant used Natual Facing's Delta Valley Mosaic.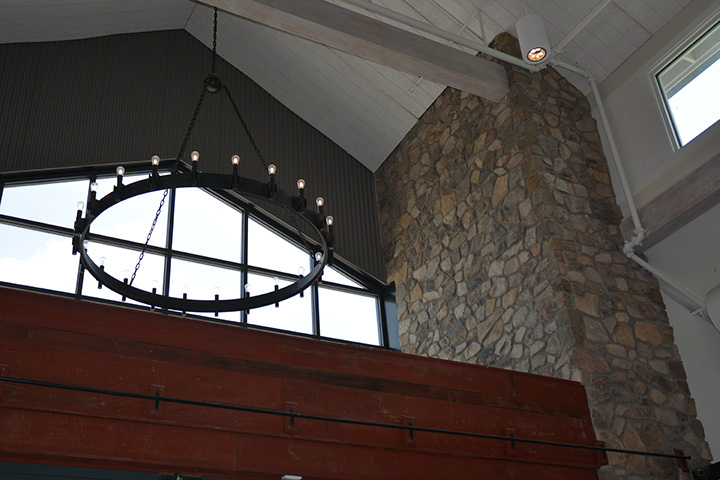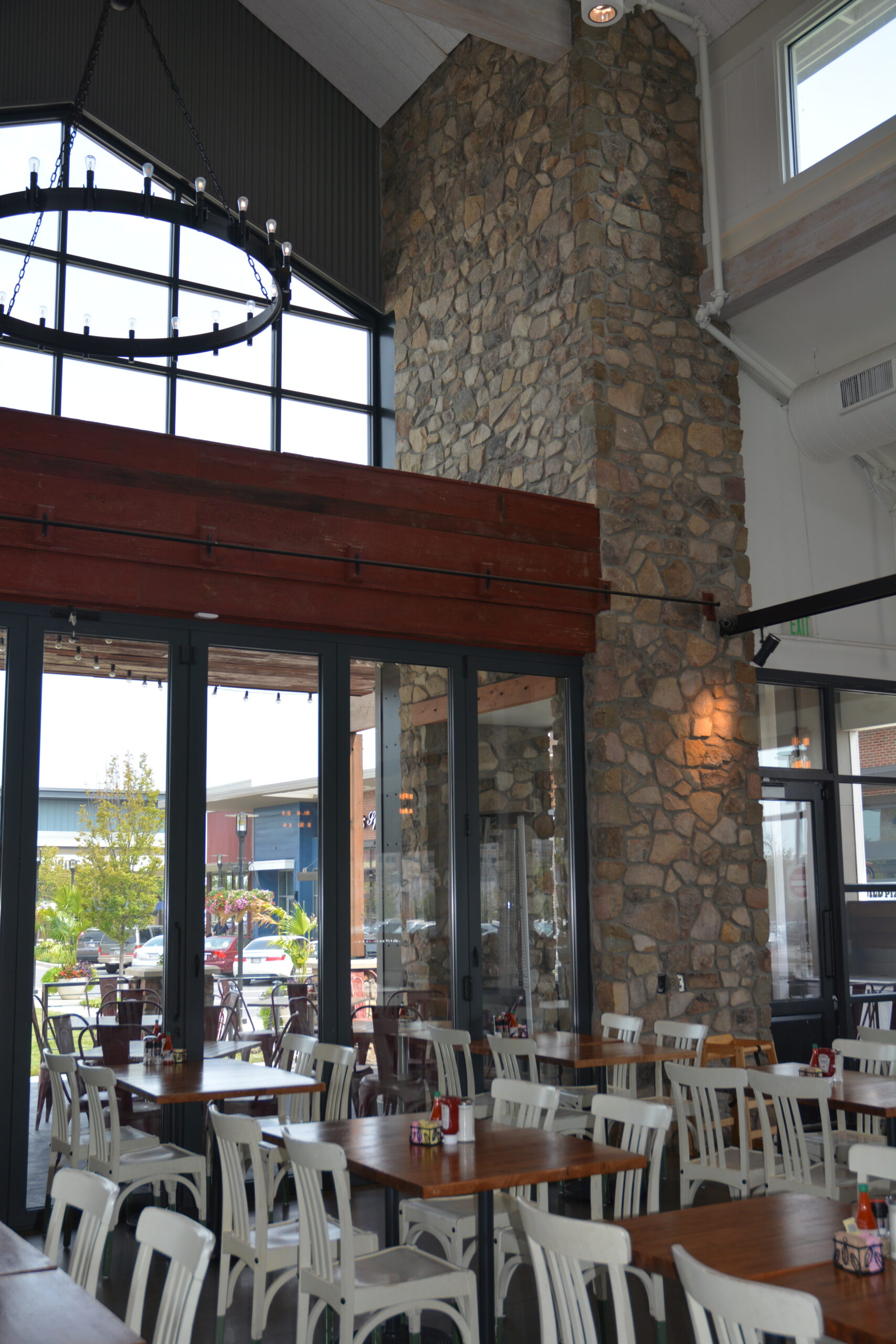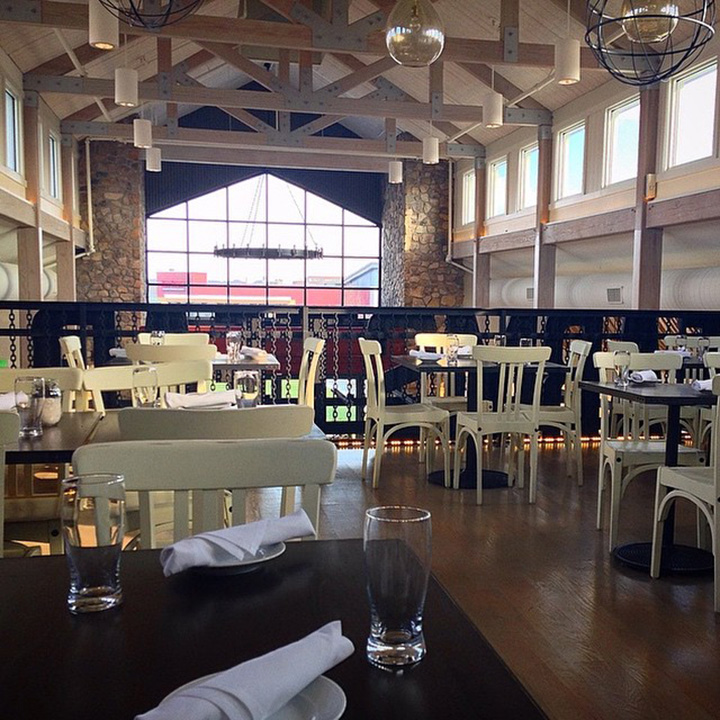 Nature within Nature
When a project is nestled in the woods, it only makes sense to use natural products.
One major benefit of sawn thin stone is the low waste in pallets. This speeds up production and reduces cost.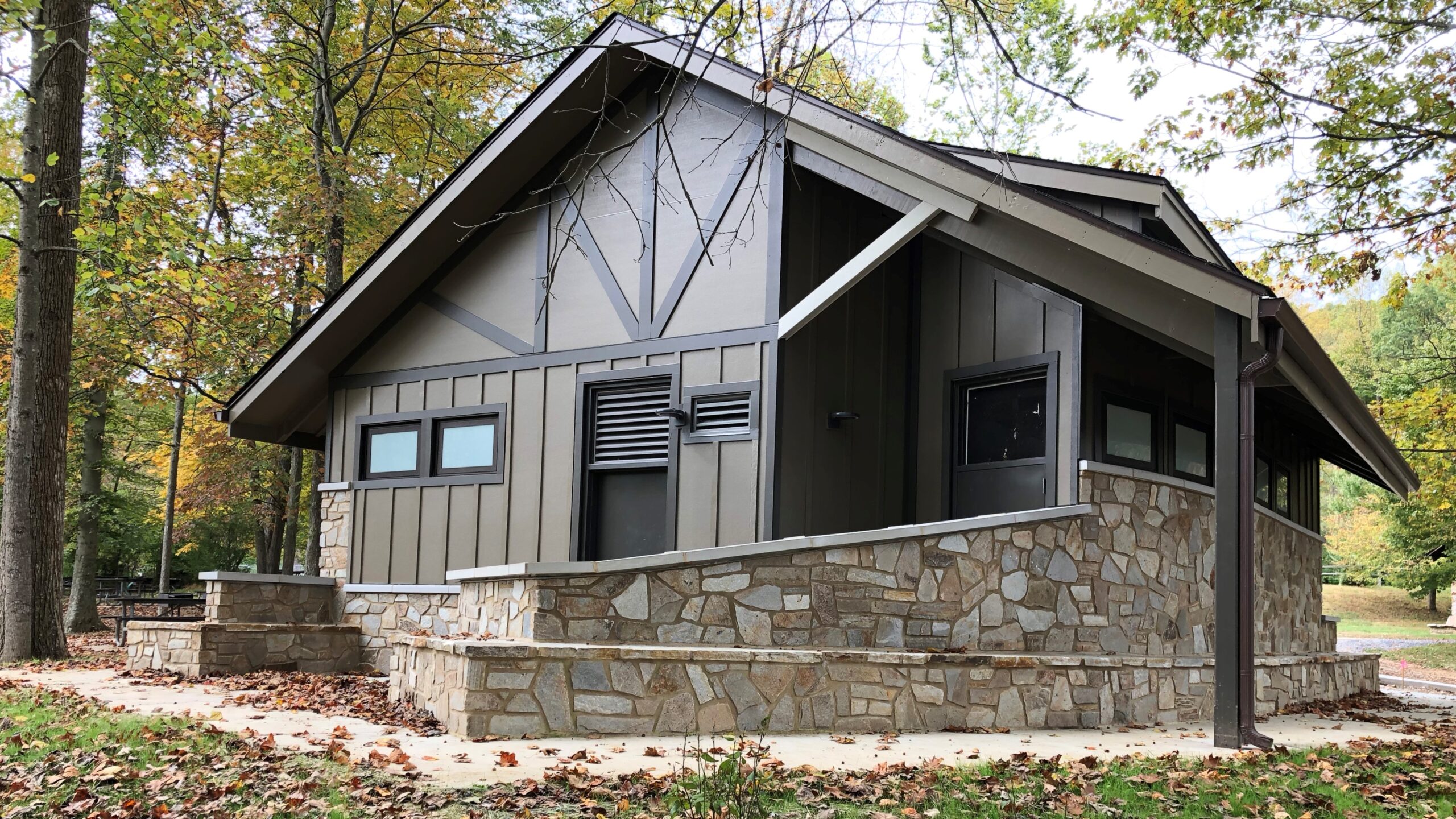 College Campuses
College students are unpredictable. Natural stone is not. From benches and retaining walls to grand entrances, sawn thin stone can withstand rowdy crowds and everyday use.
Sawn thin stone, like Natural Facing's Rodgers Forge Ledgestone, helps enhance the brand and attract students.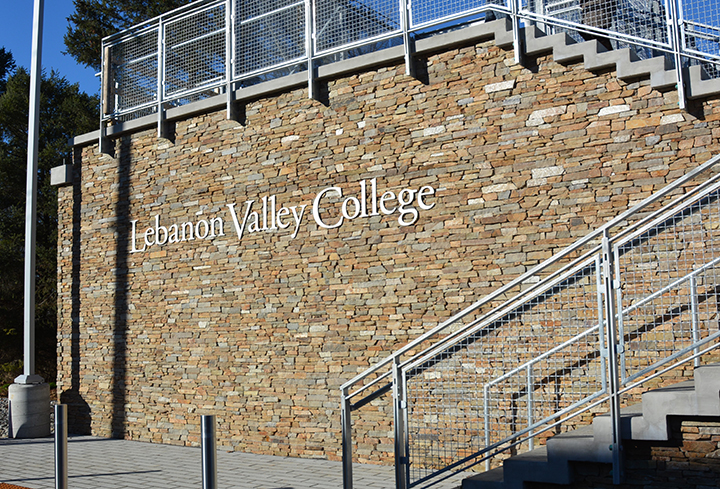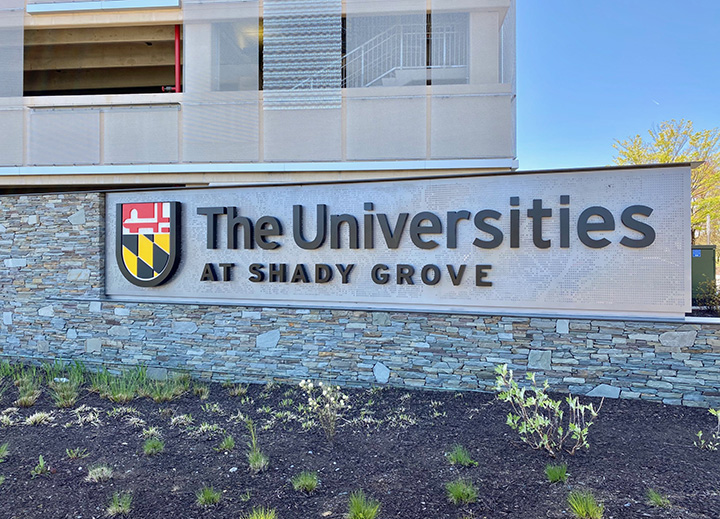 Monument Signage & Nearby Walls
We used a Shady Grove blend to match existing stone in the area. Our blend tied together new signage, an overpass, and other nearby retaining walls with other projects on the campus.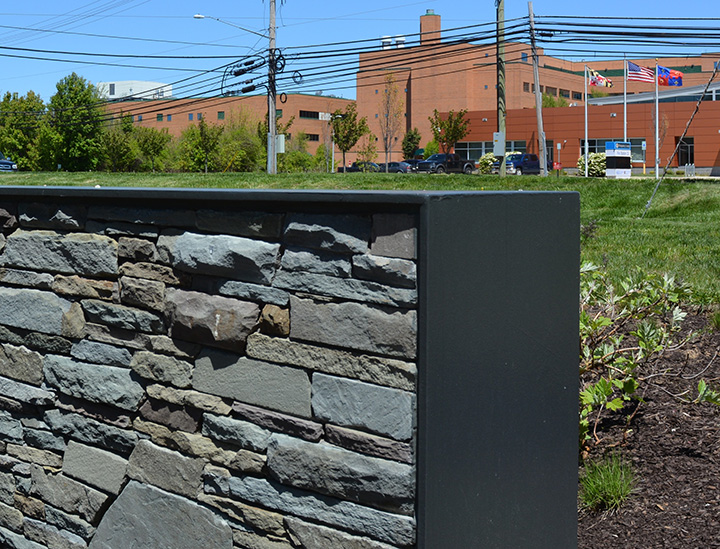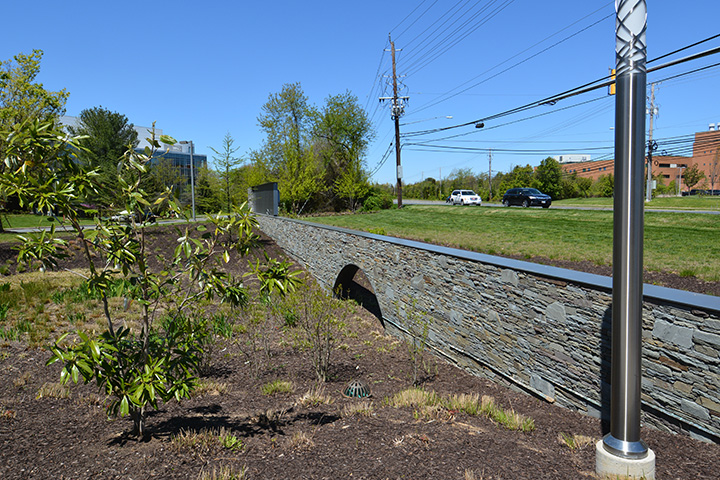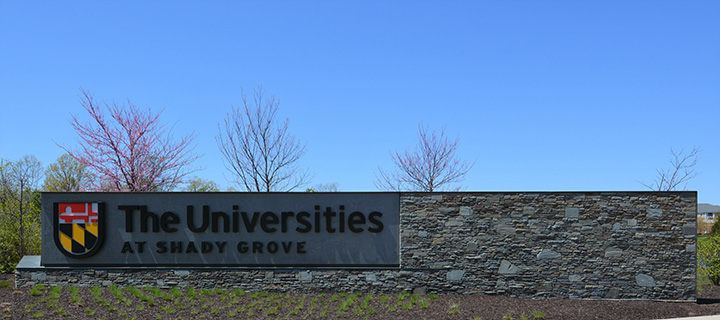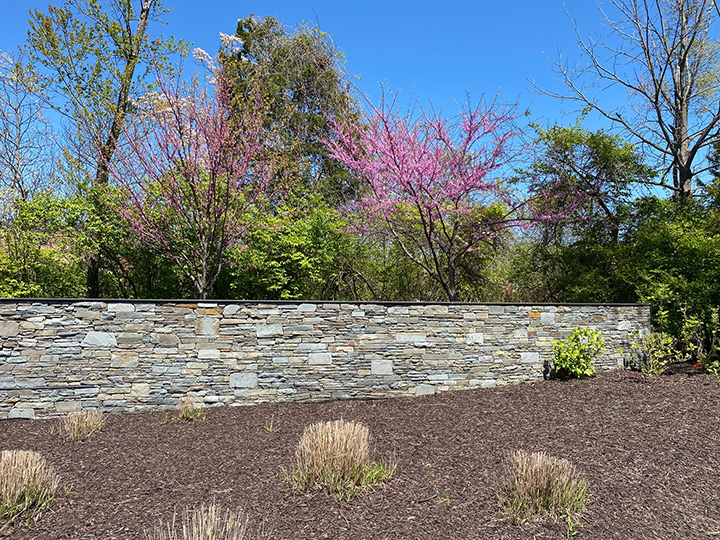 Advantages of Sawn Thin Stone
Does stone veneer hold its appearance?
When properly installed, sawn thin stone will look the same for decades. Manufactured stone fades and deteriorates over time. This can start to happen in only a few years. 
Why use Natural Facing for a commercial sawn thin stone project?
Natural Facing is known for its superior product and exceptional customer service. Each cut is held to specific quality standards. We take the time to pre-blend pallets to ensure the delivered product is ready to go with minimal waste.