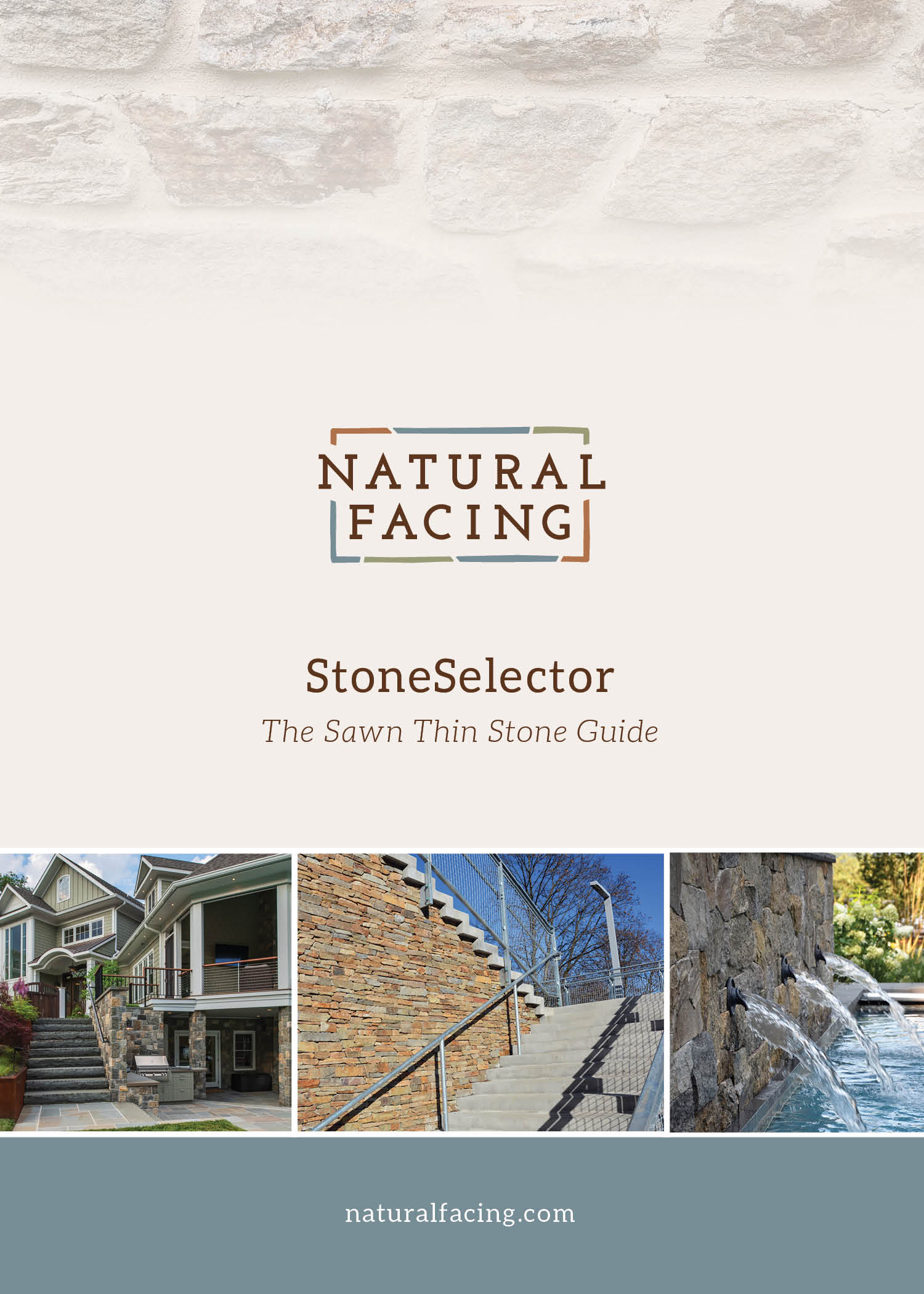 StoneSelector
The Sawn Thin Stone Guide
by Natural Facing
StoneSelector is a printed resource for helping customers purchase sawn thin stone. It features a variety of installed images, samples of Natural Facing's sawn thin stone products, and other resources to help with the selection process.
See Inside!
A few pages from Natural Facing's StoneSelector:
We created StoneSelector to help customers understand their options and visualize how a project can come together. It's one of many steps Natural Facing is taking to make buying stone easier for everyone.
– Jennifer wies, President of Natural Facing
Laminated and Boxed
Built to Last
We understand the demands of our customers. Resources get carried to worksites, design centers, and stay in the car for months. That's why we made sure StoneSelector is built to last. Each page is laminated and tightly bound with a screw post. The StoneSelector box adds additional protection and presentation.
Just like Natural Facing's products, StoneSelector holds up to the demands of the job.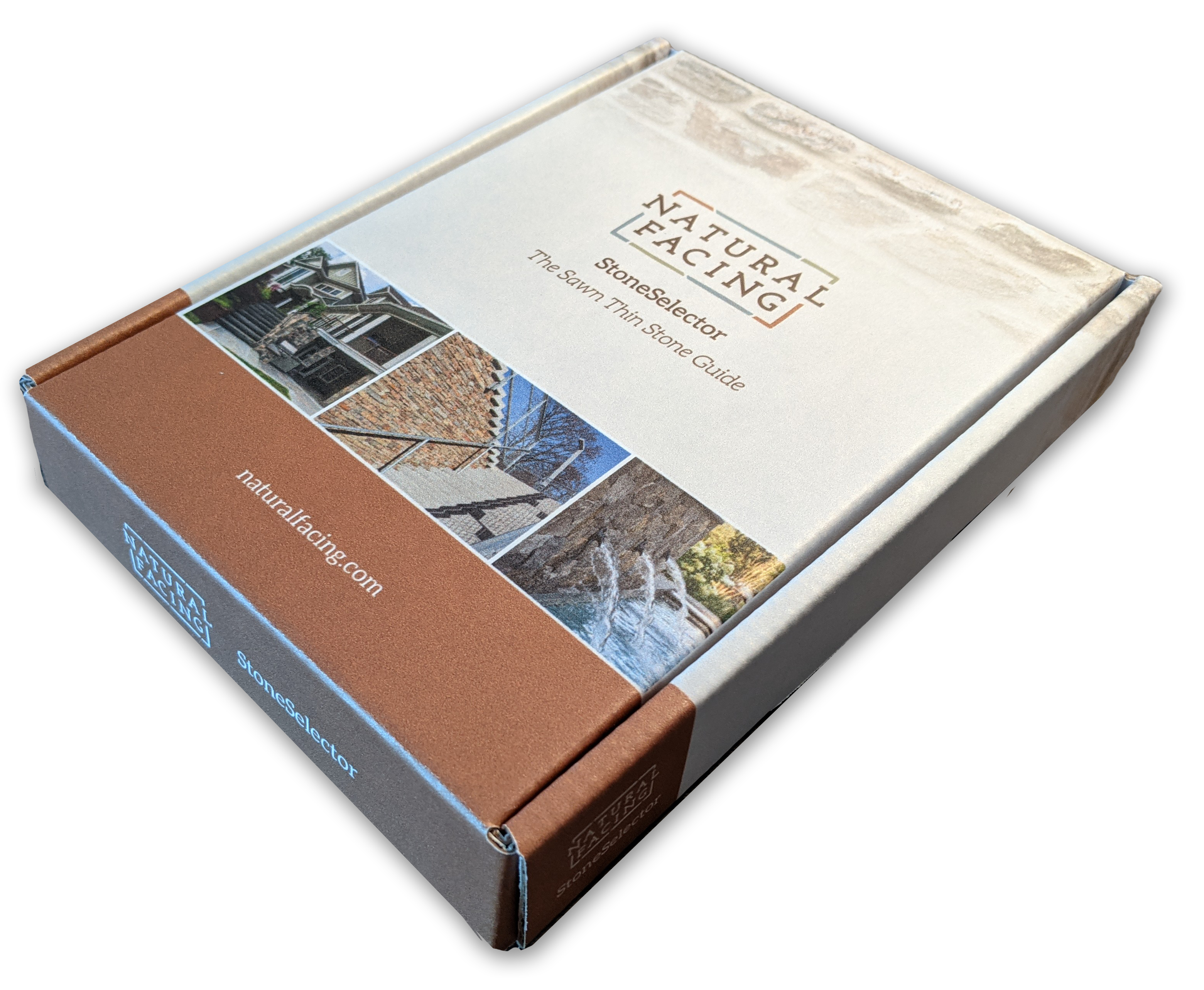 Nothing Beats Natural Stone.
Choose Natural Facing real stone veneer for its durability and timeless beauty. Our stone quality and customer service are unmatched.
Office Location:
28 E Susquehanna Ave, Suite 208
Towson, MD 21286
Mailing Address:
PO Box 5396
Baltimore, MD 21209